Neymar informs friends of PSG move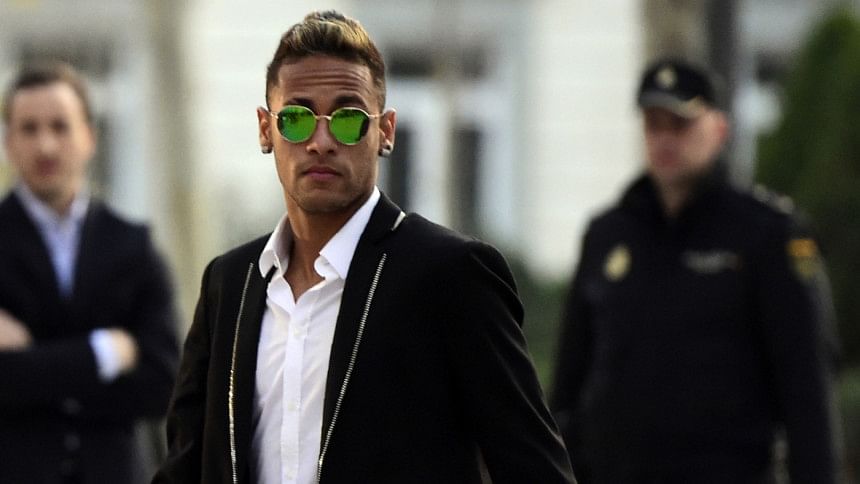 PSG's Spanish coach Unai Emery says that the signing of Neymar Jr. from Barcelona could help his team to put up a formidable challenge in the Champions League.
"PSG wants the best players in the world, who are in the best clubs in the world," Emery told L'Equipe.
"If we want to compete with Bayern Munich, Barcelona, Real Madrid and win the Champions League, then PSG must have a player of the world top five. We are trying to get one signed this summer."
Media outlets in Spain and abroad have reported that the Brazilian is unhappy at FC Barcelona.
After the departure of Dani Alves, Neymar feels isolated inside the dressing room. He doesn't have close acquaintances in the squad. While he forms part of the deadly 'MSN' trio – Neymar perhaps feels overshadowed by Lionel Messi.
The duo has a great relationship on and off the pitch, however, according to the media, Neymar feels that staying at Barcelona diminishes his chances of winning the Ballon D'or.
PSG in the meantime have secured the services of Dani Alves. Neymar already had talks with PSG president Nasser Al khelafi in 2016, but chose to stay with Barcelona.
It is being reported that the French club are willing to meet Neymar's 222 million euros buy-out clause.
Emery however remarked with caution regarding the signing of Neymar.
"Neymar belongs to the top five in the world," he said. "The president and the club have been working for years to attract the best players.
"The team, but also the fans, would be glad that there is a top five, six or seven player in addition to the already strong ones who are here.
"This quest is not easy. Maybe we'll get there, maybe not."
Meanwhile, reports have surfaced in the Brazilian media that Neymar has told friends in PSG that he is moving to the French club.
The Brazilian has told Dani Alves, Thiago Silva, Marquinhos, and Lucas Moura that he will soon be playing alongside them.