Neymar earns Tk 30cr a month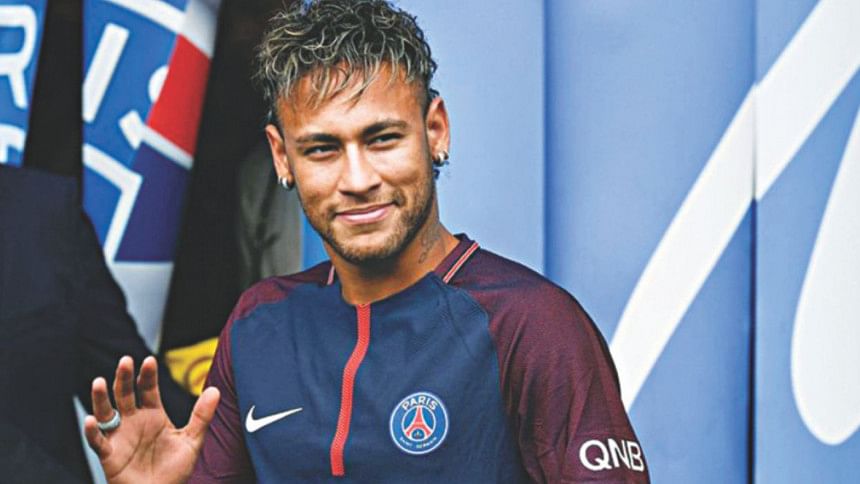 Details of Neymar's staggering paycheque at Paris Saint-Germain were revealed by Football Leaks and they show that the Brazilian makes just over 3 million euros, close to 30 crore taka, each month.
The footballer made a record-breaking move in the summer, joining Le Parisiens for 222 million euros. And he will earn as much as the transfer cost if he stays at the Parc des Princes for a little over six years.
Going by the figures, Neymar earns approximately 4,000 euros, or 4 lakh taka, every hour. That amounts to 96,000 euros or 95 lakh taka every single day. For reference, Neymar is earning almost 30 times what the average Ligue 1 footballer makes.
These figures are separate from the numerous bonuses which the 25-year-old has written into his contract, which could easily add up to another 20 million euros.
He has made the most of his bumper salary and rented a 53,900-square-foot mansion in Paris, which sets him back 14,000 euros each month -- three-and-a-half hour's worth of his salary.
Neymar could opt to buy the house outright if he saved up for a few months. He can also afford the most expensive mainline production car in the world -- the Bugatti Chiron -- once each month with about 700,000 euros left over.