Neymar demands PSG sell Cavani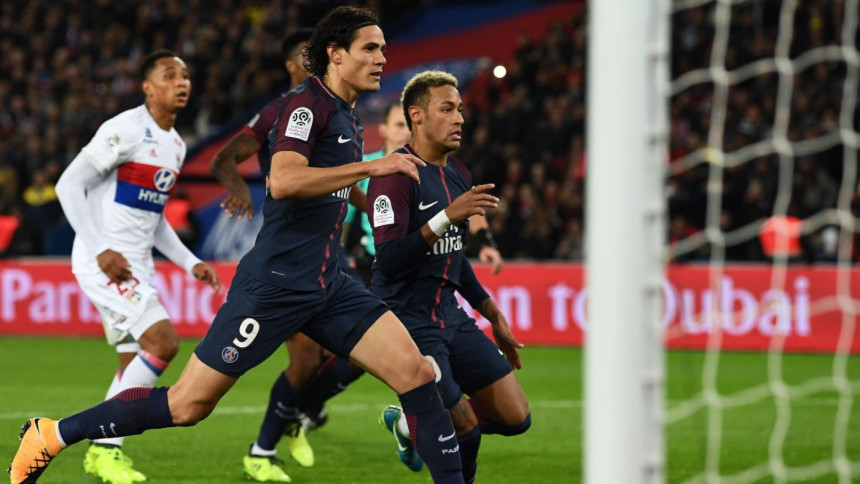 PSG's Brazilian forward Neymar has demanded that the club sell Uruguayan striker Edinson Cavani after the duo were at loggerheads in the dressing room.
Before Neymar's 222 million euro move from Barcelona, the PSG president Nasser Al-Khelafi had promised that he would be chief star of the team.
In football terms that roughly means that Neymar gets to decide what he wants to do in the pitch. The team needs to be balanced around him and the plays will go through him. Also, as the undisputed star, he gets to take free kicks and penalties, much like Messi at Barcelona.
However, Neymar forgets that the key to a squad is handed, it is never taken – or in Messi's case it is assumed that he himself is the key.
According to Spanish newspaper SPORT, the Brazilian forward has asked Nasser AL-Khelafi to sell Cavani because it is impossible to co-exist with the Uruguayan striker.
SPORT suggests that Cavani is likely to be sold during the winter transfer market. There is no chance that the PSG chiefs would not side with Neymar – there most expensive player, in this war.
The team is built with a Brazilian core and Neymar is the captain of the Brazil National side. Cavani is fighting a lost cause trying to battle Neymar.
Even French forward Kylian Mbappe has shown signs that he will side with Neymar. Cavani, who has a contract with PSG until 2020 was the star of the team once Zlatan Ibrahimovich left. Now his relationship with the dressing room is beginning to change as PSG transform with Neymar.
The two player reportedly squared up to each other in the PSG dressing room according to French media outlet L'Équipe. PSG captain Thiago Silva had to intervene to stop the heated discussion from turning into a fight.
Apparently, Cavani questioned Neymar about his conduct during the game which led to this intense scenario.
What is for certain is that Neymar is making all the moves to cement his position as the star of the team and PSG would make sure that his needs are catered to.