Standard Chartered and Ian Rush announce SC Cup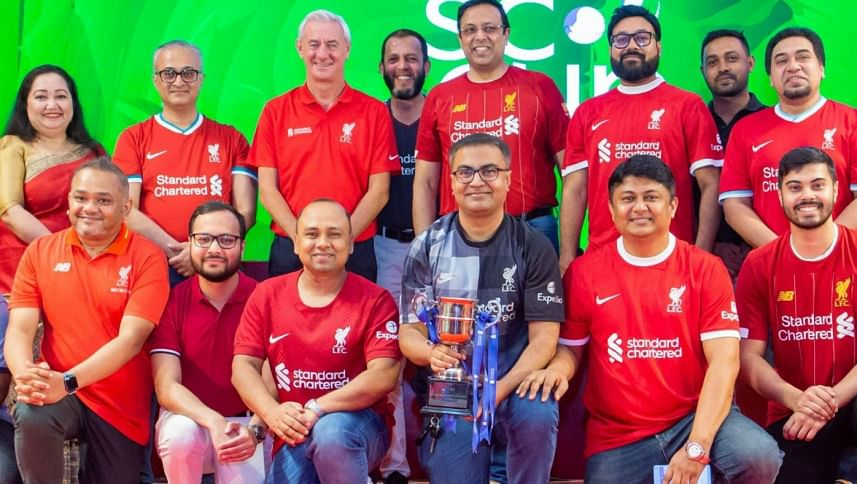 Standard Chartered Bangladesh launched the SC Cup in presence of Liverpool Football Club's all-time top scorer, Ian Rush.
The SC Cup is a five-a-side football tournament that will invite teams from Bangladesh's top corporates to take part in a series of football matches. The tournament will take place in October and will give teams the chance to compete for the opportunity to visit the hallowed grounds of Anfield, home to the Liverpool, and watch the team in action. This will be the sixth edition of the SC Cup tournament in Bangladesh.
During his first-ever visit to Bangladesh, Rush took the time to meet with fans. He expressed his excitement about the SC Cup and encouraged all participants to do their best throughout the tournament. Rush also spoke to local media about his illustrious career, today's football scene, and more.
Naser Ezaz Bijoy, Chief Executive Officer, Standard Chartered Bangladesh, said, "It is a privilege for us to have the legendary Ian Rush unveil this year's SC Cup trophy. Being able to host Ian – the man responsible for some of Liverpool's greatest achievements – is a distinct honour. I am extremely proud of our partnership with Liverpool FC, which enables us to work together to create unique, money-can't-buy experiences such as this. I look forward to enjoying some friendly, but exciting, competition among corporate peers for the chance to travel to Anfield. I would like to thank all the participating organisations for supporting their teams on this journey."
Over the years, Standard Chartered Bangladesh has hosted a total of five football tournaments. Previous winners of the SC Cup include Grameenphone, Banglatrac, and Robi.