Spirited Malaysian women hold Bangladesh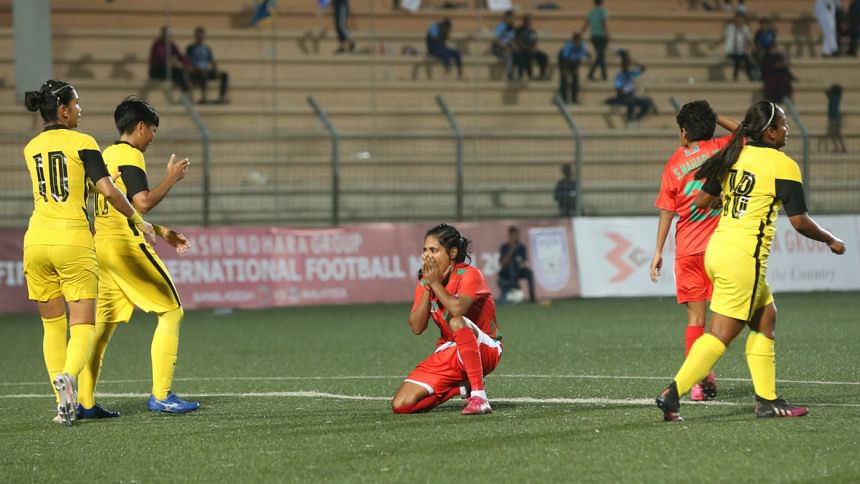 Bangladesh women's football team won the FIFA International Women's Football Series 1-0 following a goalless draw against Malaysia in the second match at the Birshreshtha Shaheed Mostafa Kamal Stadium on Sunday.
Visitors Malaysia, who are 85th in FIFA Ranking, put up a much-improved performance compared to the first match and frustrated the women in red and green following a 6-0 defeat in the first match.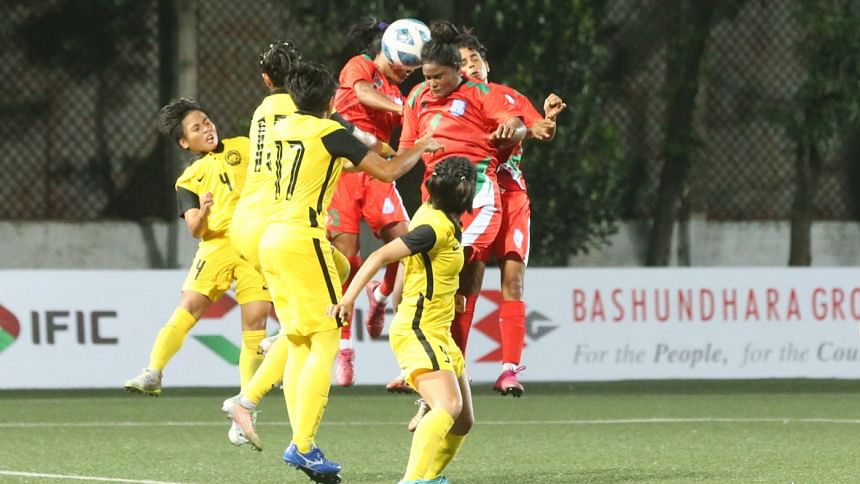 Golam Rabbani Choton pinned his hopes on the same playing eleven but the girls found it hard against a revamped Malaysian team, who had good defending, zonal marking and chased the Bangladesh players well to deny the home side from building the game from the deep.
Like the first match, this game was played in Malaysia's half but the defence of the visitors was solid to keep Bangladesh forwards at bay.
Forward Sirat Jahan Swapna played a good role in exposing the Malaysian backline several times in the first match but she later looked unimpressive before being replaced by Ritu Parna Chakma at the start of the second half while captain Sabina Khatun, winger Sanjida Akter and forward Krishna Rani Sarker also failed to find the target.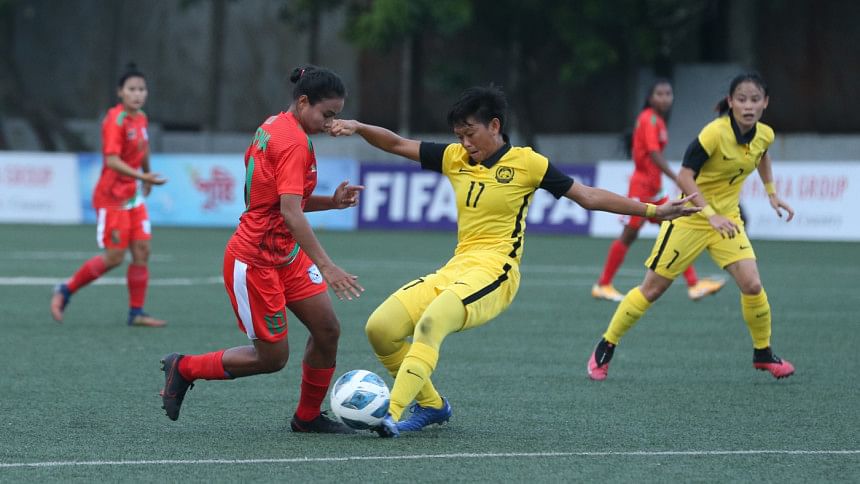 After being resisted by the visitors, Bangladesh tried from outside the box to break the deadlock but the drives from the forwards could hardly trouble Malaysian goalkeeper Nurul Azurin Binti Mazlan, who was more impressive than the first match.
Still Bangladesh could have won the match had they availed a few chances in both halves. The charges of Choton had 18 corners in the match.
The home side came close to taking the lead in the 11th minute when Monica Chakma whipped in a cross from the right flank for Masura Parveen, who however floated over the crosspiece from inside the six-yard box. Monica then set up Sabina, but the striker's dipping shot was brilliantly tipped over by Nurul Azurin in the 18th minute.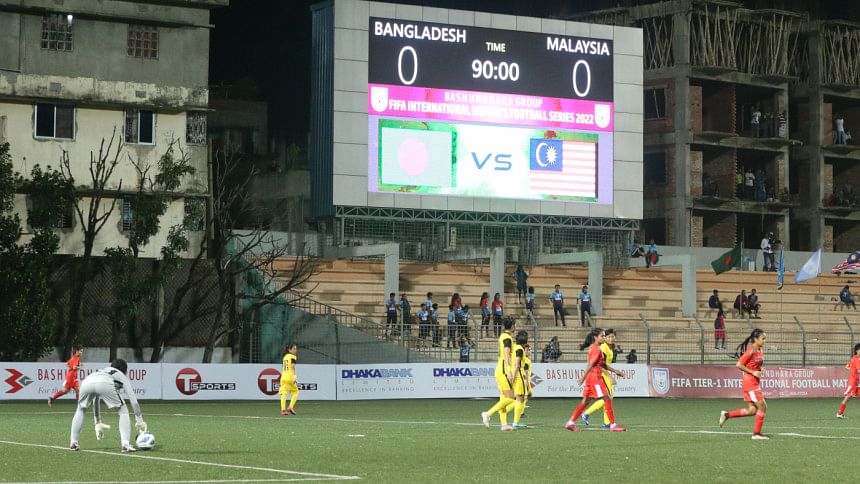 Sabina failed to trouble Azurin with a feeble shot in the 40th minute. After resumption, Choton brought a couple of changes to bring pace in to the side but the visitors defended with great spirit and discipline.