Spanish football federation fires controversial women's coach Vilda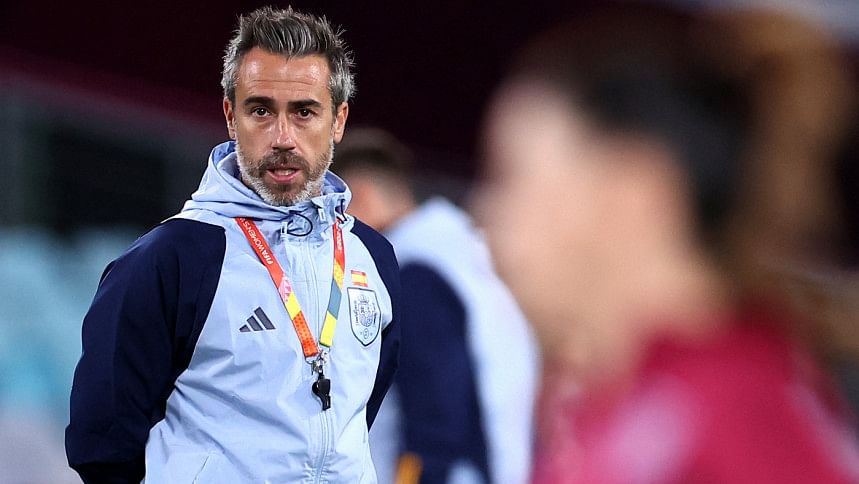 The Spanish football federation said Tuesday it had fired controversial coach Jorge Vilda who oversaw Spain winning the Women's World Cup in the fallout following a major sexism scandal.
"The Royal Spanish Football Federation... has decided to dispense with the services of Jorge Vilda as sports director and women's national team coach," the RFEF said in a statement.
The 42-year-old, who has been the team's coach since 2015, is known for being close to Luis Rubiales, the suspended RFEF president who forcibly kissed a World Cup player after the final, sparking outrage.
Vilda's dismissal had been widely expected after he was seen applauding a belligerent speech by Rubiales to the RFEF in which he refused to resign and railing against "false feminism".
The coach later spoke out against Rubiales' behaviour, describing it as "inappropriate and unacceptable" but did not offer his own resignation.
The RFEF said Vilda's dismissal was "the first of a string of restructuring measures" aimed at improving the governance within the federation in the wake of the Rubiales scandal, which has exposed what critics say is a deep-rooted misogyny within Spanish football.
Vilda came under fire a year ago after 15 players on the women's national team said they would not continue to wear the national shirt while he remained as coach, pointing to incidents under his leadership that were affecting their performance on the pitch.
The RFEF statement contained no criticism of Vilda, saying he had been "key to the remarkable growth of women's football and that had left Spain as world champions and second in the FIFA rankings".
The announcement came shortly after the RFEF sent its "most sincere apologies" for the "totally unacceptable behaviour" of suspended Rubiales and pledged immediate action to improve its governance and "to repair, as far as possible, the damage caused".