SAFF Championship moves to Male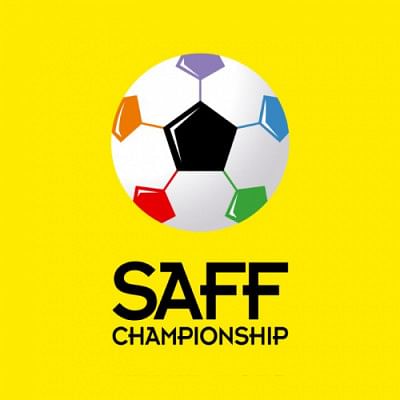 The 13th edition of the South Asian Football Federation (SAFF) Championship has moved from Bangladesh to Maldives and will be held in Male from October 1 to 13, an emergency executive meeting of the regional football body decided yesterday.
Bangladesh was originally scheduled to host the biennial event in September last year but the first wave of the pandemic prompted a one-year deferral before the second wave forced Bangladesh Football Federation to relinquish the hosting rights altogether.
The All Nepal Football Association and the Football Association of Maldives expressed their desire to host the event, but the meeting, which was organised virtually and attended by general secretaries and presidents of six nations as well as delegate of Asian Football Confederation, unanimously supported Maldives' bid to host the regional championship.
Anwarul Huq, general secretary of the SAFF, briefed media following the meeting. "The decision for Maldives hosting was unanimously approved in the meeting. The decision was taken in light of the comparatively better Covid situation as well as higher vaccination rare in Maldives compared to Nepal," Huq said.
The Maldives capital will, meanwhile, host the AFC Cup South Zone matches later this month involving clubs from India, Bangladesh and the host nation. While the decision as of now is to stage the SAFF Championship with five teams in round-robin format, the SAFF has given Bhutan three days to decide on whether to participate and make it a six-team affair.
"The championship will be held in round robin format if five countries participate. In that case, the final will be held between the top two teams of the points table. However, if Bhutan plays, it will be in group format with two groups of three teams each with semifinals and final," Huq said.
Bhutan had earlier informed they would not be able to participate if the championship was held this year due to travel restrictions in and out of the country owing to the pandemic.Pakistan, the seventh country of the region, are ineligible to participate because of a FIFA suspension.