Rubel contending with Brazil-Argentina divide at home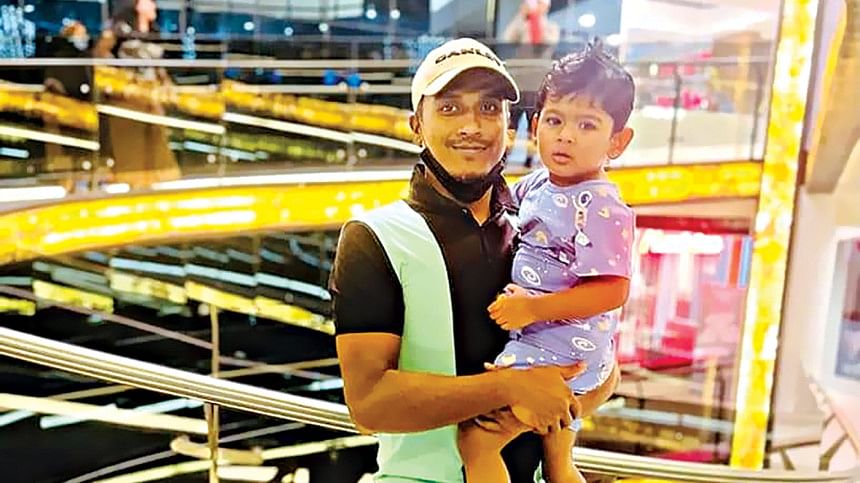 The love that Bangladeshi cricketers have for football is widely acknowledged and despite the Tigers being united on the cricketing field, there is always an air of rivalry when it comes to global events like the FIFA World Cup.
For pacer Rubel Hossain, a huge Ronaldinho fan and a die-hard Brazil supporter since childhood, that rivalry is now rearing its head in his own home.
"I was mesmerized by Ronaldinho's skills since childhood. His style of football forced me to love this team. I think he is one of the best footballers in history and his dribbling skills are out of this world. In the current Brazil side, obviously Neymar will be the player to watch. But at the same time I think we have a very compact side this time around," Rubel told The Daily Star yesterday.
The 32-year-old has found himself in a bit of a pickle given that his wife Dola Hossain is loyal to Argentine, but those lines in the sand are a part of daily life during the World Cup season.
"I have been a huge Brazil supporter since childhood but I have had a rival in my own home since getting married as my wife is an Argentine fan. So, to strengthen my side, I forced my son to take my side. I bought him a Brazil jersey and made him a Brazil fan. My wife, not appreciating that, asked me to make a custom jersey: half-and-half between Brazil and Argentina."
Despite his loyalties, Rubel termed Argentina one of the favourites and said that it was going to be a competitive tournament.
"As a Brazil fan, I would love to see my team lift the title. But the fact is that there are few teams as strong as Argentina, Germany and France. We will get an idea about strengths and weaknesses once we see them play. I am hoping this is going to be a cracker of a tournament since Brazil are in superb form this time around," Rubel added.