Robiul replaces Jamal in starting eleven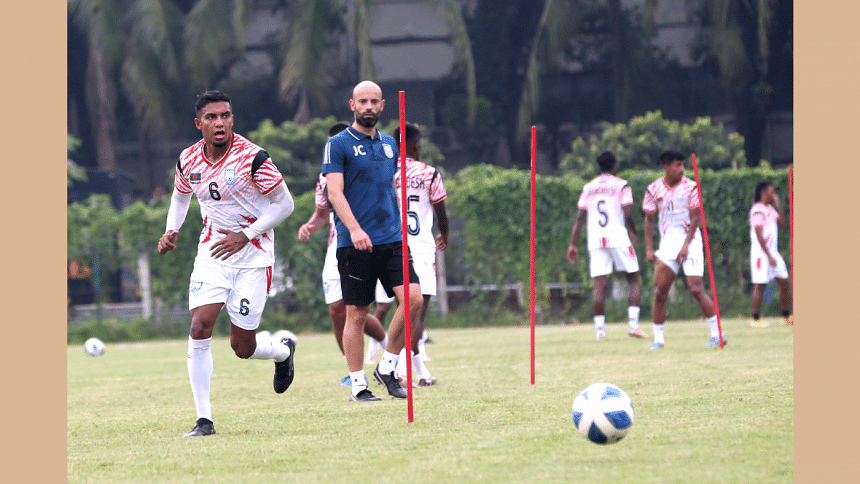 Bangladesh captain Jamal Bhuiyan was dropped from the starting eleven in the second FIFA friendly against Seychelles at Sylhet District Stadium on Tuesday.
Winger Robiul Hasan came in place of Jamal, who was dropped from the starting eleven of the national team for only the fourth time since his debut in 2013.
Jamal was previously dropped from starting elevens against Afghanistan in 2015, Sri Lanka in 2018 and Kyrgyzstan U-23 in 2021.
Coach Javier Cabrera brought another change in the team which beat Seychelles 1-0 in the first match, with forward Suman Reza coming in place of Aminur Rahman Sajib.
Seychelles coach Neville Both also brought two changes to his starting eleven.
Bangladesh squad : Anisur Rahman Zico, Robiul, Rakib Hossain, Tariq Raihan Kazi, Md Sohel Rana, Sohel Rana, Suman Reza, Saad Uddin and Mojibor Rahman Jony.