Booters to play tri-nation tourney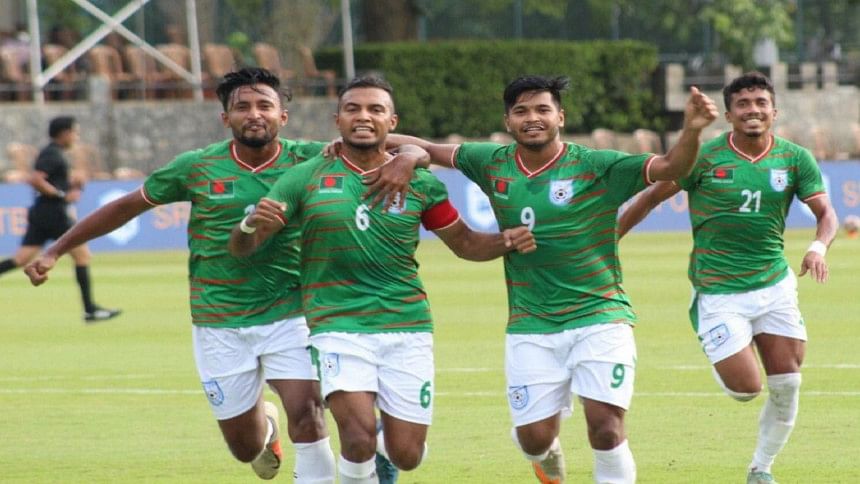 Bangladesh Football Federation (BFF) has decided to host a tri-nation football tournament in March's FIFA window where Bangladesh will play against Brunei and Seychelles as part of providing platform for the national team for play international matches in FIFA window.
The tournament will take place between March 20 and 28 in Sylhet.
All three teams belong in the lower-tier of FIFA rankings: Brunei (190), Bangladesh (192) and Seychelles (199). The tournament will be held in single league format with top-point getters emerging as champions.
"In today's (Monday) meeting of national teams' committee, we discussed about March's FIFA window and decided to arrange a tri-nation tournament where Bangladesh, Brunei and Seychelles will play three matches," BFF vice-president Kazi Nabil Ahmed said in a video message after an online meeting.
"We have already sent letter to FIFA to get approval. We are also taking preparation to hold the tournament in Sylhet," Nabil said. "The training camp of the national team will be held in Dhaka and Sylhet a few days after the completion of the first phase of Bangladesh Premier League."