On road to deserving recognition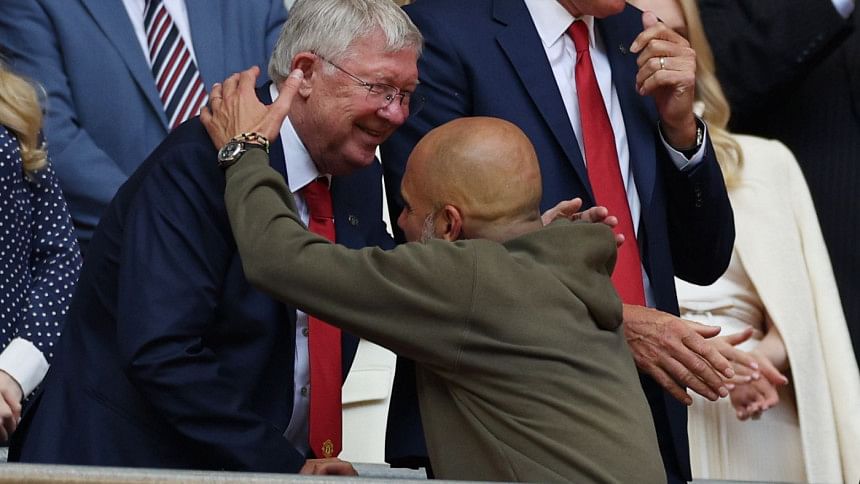 On Saturday, as Manchester City coach Pep Guardiola went up to pick his FA Cup medal following a 2-1 win in Wembley -- a score-line that does not justify how City never had to go beyond their second gear against Manchester United -- Sir Alex Ferguson was there to greet him.
The two of the finest coaches in history shook hands and embraced a hug. Ferguson wore a smile as he congratulated the Spaniard, but perhaps there was more to it. One may also wonder what exchange of words took place between the two. More than a mere formality?
Ferguson, during his trophy-laden 26 years with Manchester United, has experienced all that a managerial career had on offer. The Scotsman, however, perhaps did not anticipate how English football was going to unfold once he retired with a fitting league title in 2013.
Ever since Ferguson stepped down and became one of United's directors and ambassadors, they still wait to get their hands on the familiar league trophy. Adding to their misery, "noisy neighbours" City, as coined by Ferguson himself, have gone on to establish themselves as a domestic powerhouse, courtesy of the financial backing since the Abu Dhabi takeover in 2008 and the subsequent implementation of their sporting model.
Moreover, Guardiola's appointment in 2016 has proved to be decisive for the blue half of Manchester while the Red Devils have continued to fall short in cementing a playing style, having tried different coaches with varying philosophies in the post-Ferguson era.
Before a Manchester derby in 2009, Ferguson infamously said, "Not in my lifetime," in reply to whether United would ever be underdogs. It may appear that Ferguson, now 81 years old, was again served a humble pie by City, who boasts five league titles in the past six seasons.
United, being one of the seven clubs and the only English side to complete a European treble, had the chance to play spoilsport to City's treble aspirations but they were not up to the challenge when it came to invalidating the inferior tag. However, Guardiola must know that to bridge the gap with United, in terms of Club status, all roads now lead to Istanbul – the stage for the upcoming Champions League final.
"To win the FA Cup, the emotions are really special. Now is the first time I can talk about the treble," said Guardiola at the final whistle.
"One more to come, one more to go and we feel that we are in a position we probably will never be again.
"We have done some incredible seasons… but we have to win the Champions League to be recognised how the team deserves to be recognised," Guardiola added after joining Ferguson and Arsene Wenger as the ones who pulled off an FA Cup and league double more than once.