Referees to get richer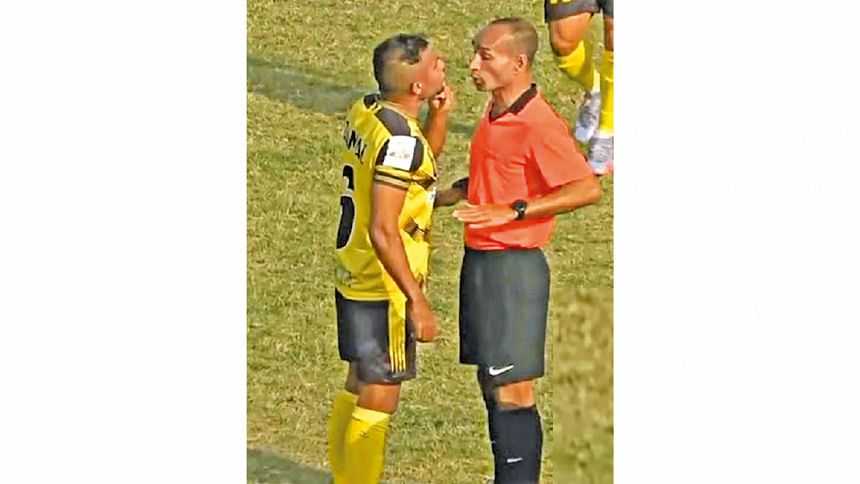 Bangladesh Football Federation (BFF) has decided to increase the honorarium of the referees conducting matches of the Bangladesh Premier League and the Bangladesh Championship League by up to 45 per cent.
The decision was made at a meeting between the BFF high-ups and Bangladesh Football Referees Association after the referees boycotted a match of the just-concluded Bangladesh Championship League. The referees also demanded increase of financial facilities before the resumption of the Bangladesh Premier League, which is scheduled to resume on June 20.
The referees, assistant referees and fourth officials conducing Bangladesh Premier League matches will receive Tk 3500, Tk 3000 and Tk 2500 respectively for each match instead of previous fees of Tk 2400, Tk 2200 and Tk 1800.
The referees coming from outside of the capital will get Tk 1500 as daily allowance apart from transportation cost with 10 per cent additional money on it.
The referees, assistant referees and fourth referees conducting Bangladesh Championship League matches will get Tk 2500, Tk 2000 and Tk 1500 respectively for each instead of previous fees of Tk 1800, Tk 1500 and Tk 1200.      
A BFF statement said that the decision was taken unanimously in presence of senior vice-president Abdus Salam Murshedy, also the chairman of BFF referees' committee, Bangladesh Football Referees association president Bir Bahadur MP, BFF general secretary Abu Nayeem Shohag, BFF head of referees Azad Rahman and BFF referees committee's deputy chairman Ibrahim Neser.