'Must rectify our mistakes'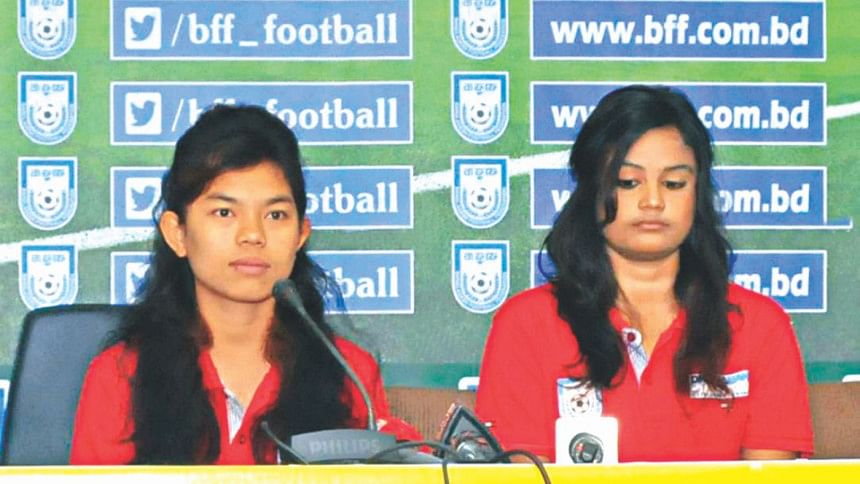 Back in 2016, when Bangladesh surpassed tournament favourites such as Chinese Taipei and Iran to emerge Group C champions and qualify for the final round of the AFC U-16 Women's Championship, the achievement could have been deemed a fluke.
Three years on, the next batch of girls have done it again, ensuring back-to-back participation in the final round of the championship by crossing the two-layer qualification process to deservingly progress.
However, making it to the finals this time around was not as easy for Bangladesh as the girls in red and green had to first overcome mighty opponents like Vietnam and Lebanon at home in September, 2018 in Qualification Round-1. Golam Rabbani Choton's charges then faced a tough challenge in Qualification Round-2 in the form of hosts Myanmar and the Philippines, both of whom Bangladesh successfully navigated before going down against China.
After a successful campaign in Myanmar, the girls in red and green returned home in high spirits in the early hours of Tuesday with their ticket to the final round in Thailand firmly in grasp.
"We went to Myanmar with a plan to play match by match. Though we lost a match against China due to a few mistakes, we executed our plan well to win two matches," captain Maria Manda told reporters at the BFF House yesterday.
Although Bangladesh enjoyed a flying start by beating the Philippines, they were made to toil against Myanmar but ultimately registered a single-goal win, courtesy of a 67th minute strike from Monika Chakma.
"Before playing in Myanmar, we were a bit worried and nervous thinking of strong opponents. But, we grew confidence after beating Philippines in the first match. Before the crucial match against Myanmar, we had been asked to concentrate on our performance instead of the opponents. We did it and tried to give our best and finally got success against the hosts," said vice-captain-cum-central defender Akhi Khatun.
Captain Maria also informed that her aim now is to win the SAFF Women's Championship, to be held in Nepal from March 12 to 22, before preparing for September's eight-team final round of the AFC U-16 Women's Championship.    
"If we want to produce good results in the final round, we must rectify the mistakes we made during qualification and put up our best against top Asian nations like Japan, North Korea, South Korea and others," said Maria.
Meanwhile, the Bangladesh Football Federation is mulling over whether to arrange some practice matches in Europe to better prepare them for the final round.