Messi halts talks with Al-Hilal as Barca move looks imminent: report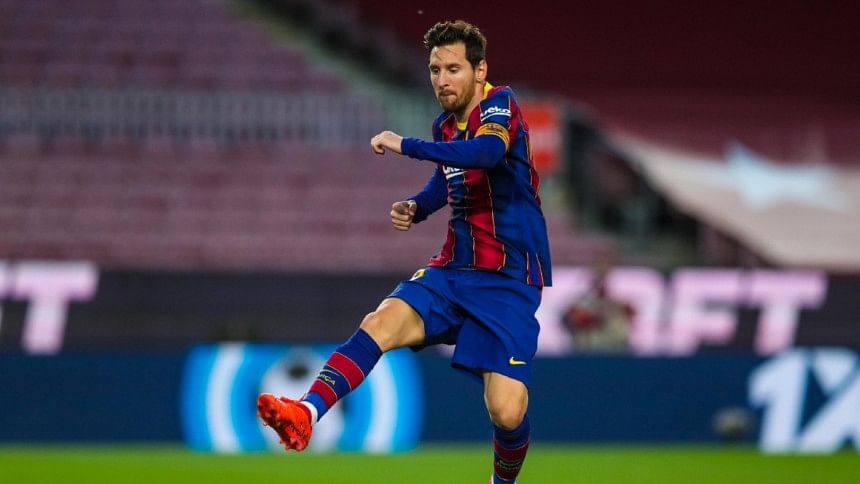 World Cup winner Lionel Messi's entourage has reportedly halted talks with Saudi Pro League club Al-Hilal as the Argentine looks set to rejoin Barcelona soon. 
According to a report by GOAL Espana, Messi's entourage held a meeting with a Saudi delegation on Monday and requested that they postpone an expected move to the Pro League until 2024. 
The report also claims that the Saudi representatives were surprised by the news and informed Messi's camp that a delayed move to Saudi would see Messi get a different offer than the whopping €500-million-per year (£435m/$541m) deal currently on the table.
The news comes hours after Messi's father and agent Jorge said in an interview with Twitch channel Jijantes FC that "Leo wants to return to Barca. We are confident that Leo can come back." 
Messi, who led Argentina to the World Cup title in Qatar and also boasts a record seven Ballon d'Or awards, won the Ligue 1 title in the 2021-22 and 2022-23 seasons with PSG as well as the French Super Cup in July 2022 after signing for the French club from Barcelona in 2021.
However, he opted not to renew his deal with the Ligue 1 champions.
Meanwhile, according to Spanish journalist Gerard Romero, Messi's wife is the one pushing for a move to Barcelona. One of their children has 'suffered' a lot during their time in Paris, so the family wants to move back to Catalonia, where all three children were born and raised.
Messi's future has been the subject of much speculation recently, with a source close to the Argentina captain telling Reuters that he had received a formal offer to join Saudi Arabian club Al-Hilal next season.
A move to Saudi Arabia would see him once again playing in the same league as rival and Al Nassr star Cristiano Ronaldo, while Real Madrid striker Karim Benzema is also expected to complete a move to the Middle Eastern nation.
The United States' Major League Soccer club Inter Miami have also been touted as a possible destination for Messi.