I want to play with Messi in Barcelona: Lewandowski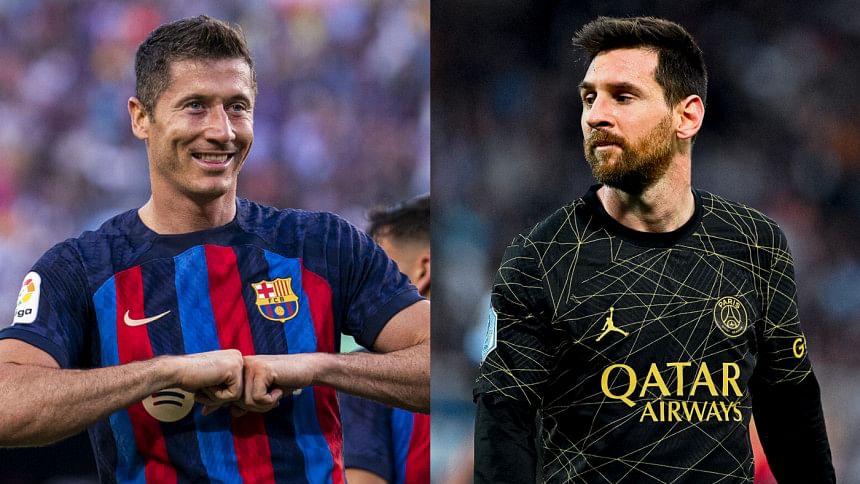 Barcelona striker Robert Lewandowski wants Lionel Messi back in the club this summer as the Argentine superstar's contract with PSG is set to expire in June.
Although Messi is set to leave PSG this summer but his next destination remains unclear till now.
"I want to play with Messi here in Barcelona. He has changed his style in recent years. It is easier to play with players who understand football as deeply as he does," Lewandowski told Meczyki.
"Messi's playing style has evolved in recent years. He thinks differently, and positions himself differently on the pitch. He has a unique sense.We would definitely use it. Where will I put it on the pitch? You'll have to ask Xavi about that," he added.
According to Barcelona coach Xavi, Barcelona have held talks with La Liga over Messi's possible return to the club from Ligue 1.
"Yes [Barcelona met with La Liga], but not only for the possible arrival of Leo. We'll see in order to improve the squad for next year, but it is not the important issue; there is still a league to win," Xavi told the reporters after Barcelona won the La Liga.