Guardiola issues rallying cry to fans as Man City host Arsenal in 'final'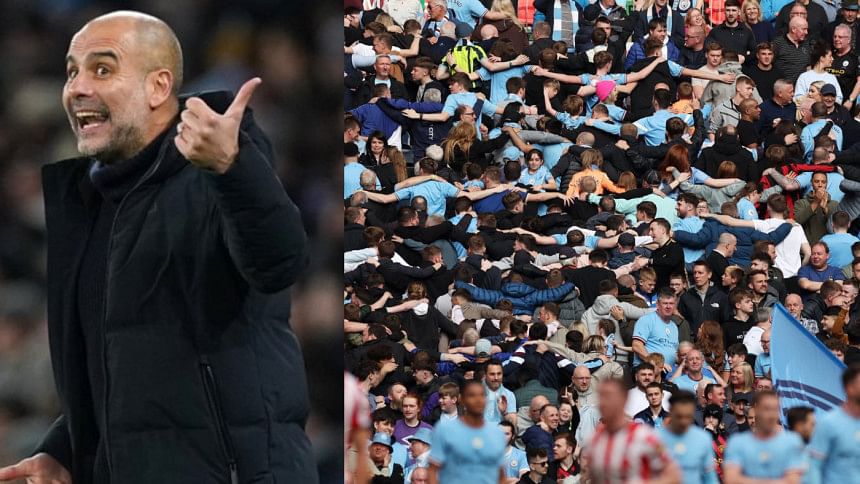 Manchester City manager Pep Guardiola has urged fans to turn up the volume in their top-of-the-table clash with Arsenal at the Etihad Stadium on Wednesday as his side look to take control of the Premier League title race.
Arsenal have lost significant ground in recent weeks, with three successive draws leaving them five points clear of City but having played two games more.
"Wednesday is a final against a team that has been the best team in England so far and is five points ahead of us," Guardiola told reporters.
"I know even though they have drawn the last three games, the way they play in big, big parts of the game, it is difficult to stop ... It's a massive, important game for us. We know winning will give us a step to putting it completely in our hands.
"The Premier League is 11 months working, working, working. And we want to take this opportunity. We cannot do it alone. Hopefully all the Etihad will be full three hours before the game."
Guardiola has previously criticised the club's supporters for failing to get behind the team. After a 4-2 comeback victory over Tottenham Hotspur in January, Guardiola said fans had been "silent for 45 minutes".