Former Barcelona player Marcos Alonso Pena dies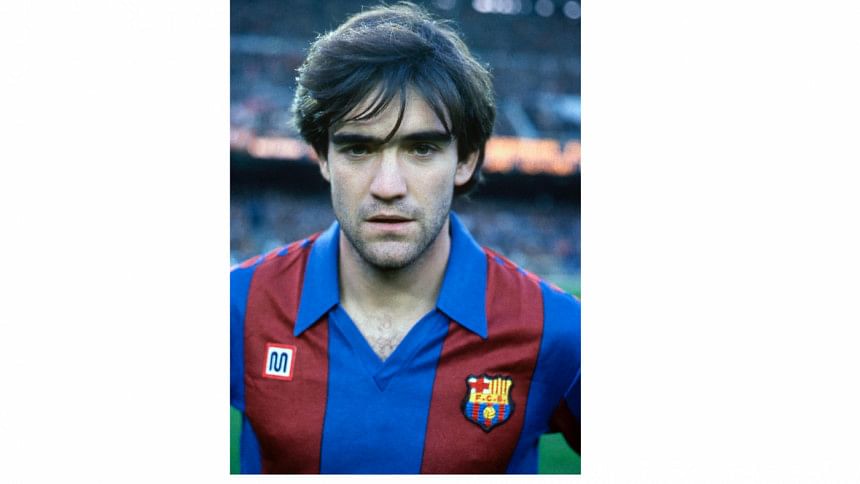 Former Barcelona player Marcos Alonso Pena, father of the team's current full back of the same name, has died at the age of 63 after a long illness, the LaLiga club said on Thursday.
Alonso, who joined Barca in 1982 from Atletico Madrid, was popularly known as "Pichon" and won the Copa del Rey, LaLiga and the Spanish Super Cup with the club, having played alongside Diego Maradona during the Argentine's time at the Nou Camp.
"FC Barcelona would like to express its deepest condolences on the death of former Barca player and father of a first-team player Marcos Alonso Pena," the club said in a statement.
"Our condolences to all of his family. Rest in peace," said Barca president Joan Laporta who called a minute's silence during a news conference on Thursday.
Atletico Madrid said in a statement: "The red and white family is in mourning for the passing of Marcos Alonso Pena. We want to convey our sincere condolences to the family. May he rest in peace."
Alonso, who won 22 caps, was in the Spain squad when they thrashed Malta 12-1 in 1983 to qualify for Euro 84 in France.
After retiring from playing in 1991 he went on to manage Rayo Vallecano, Racing Santander, Sevilla, Atletico Madrid, Real Zaragoza, Real Valladolid, Malaga and Granada 74.
Son of Marquitos, the Real Madrid great who won five European Cups and five LaLiga titles, Alonso inherited his father's passion for football and passed it on to his own son Marcos Alonso Mendoza, who joined Barca from Chelsea.