Fernandes rewards fan who messaged him for 300 days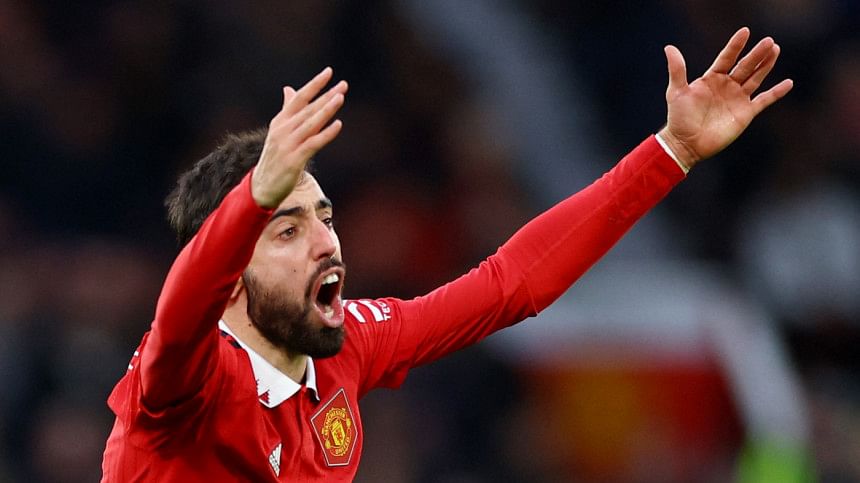 Manchester United's Bruno Fernandes knows that in sport persistence is the key to success and the Portuguese surprised a fan who messaged the midfielder for 300 consecutive days by promising him a signed shirt on a video call.
"I saw you tweet (me for) around 280 days and said to myself that if he (reaches) 300 days then I will send him a shirt!," Fernandes said on Twitter in February, quoting the fan's request for the number 300 for his signed jersey.
But a month and a half later the Portugal international went even further and decided to present the fan with the shirt he would gift him on a video call.
"I appreciate all the support you've been giving me, obviously for the club too, and that's why I want to give you my shirt," Fernandes said in a video posted to his social media channels.
"I can't even express the feeling, Bruno, I'm so happy," said the surprised supporter after answering the call.
The shocked fan may soon be wearing the shirt to a game at Old Trafford which Fernandes has invited him to.
"One day I'll be there. I want to see you playing for us for many years to come, I should be able to witness you play there," said the supporter.
United, third in the Premier League on 50 points, travel to fifth-placed Newcastle United on Sunday.