'Dribble, dance & be you!'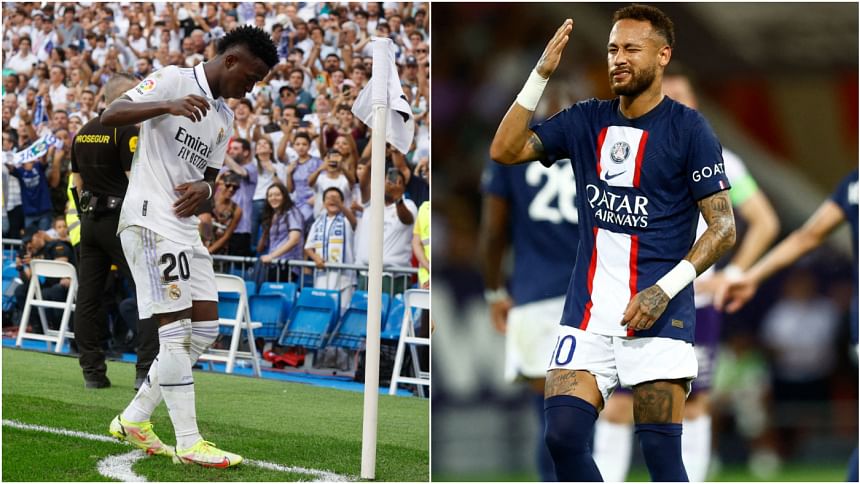 Paris Saint-Germain (PSG) superstar Neymar has publicly defended Real Madrid ace, Vinicius Junior, amid criticism over the latter's extravagant goal celebration.
Over the past few days, a lot has been made about Vinicius Jr and his way of celebrating goals.
The 22-year-old was at the receiving end of some harsh fouls and challenges last weekend against RCD Mallorca, who seemingly felt provoked by the speedster's dribbling and dancing celebrations when he scored.
After his 72nd-minute strike in his side's 4-1 win over Mallorca, the Brazilian left-winger pulled off a Samba dance in front of the corner flag, reminiscent of Barcelona legend Ronaldinho.
While the celebration was very much appreciated by Madrid fans, the Mallorca bench, especially their coach Javier Aguirre, was seemingly offended by it. The Mexican coach voiced his anger by instructing his players to punish his audacity.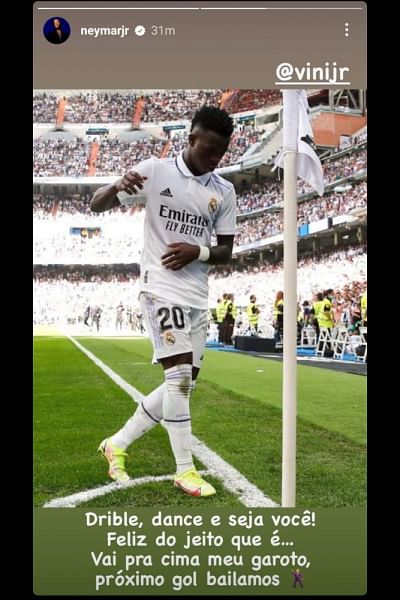 It has sparked up a massive debate in Spanish footballing circles, with players, pundits and fans all weighing in on the matter. While some consider it to be provocative behaviour, there are some who believe that Vinicius is well within his right to celebrate as he deems fit, as long as he is not being disrespectful.
Neymar dropped a message of support for his Barzil teammate. On his Instagram story that had Vincius' picture, Neymar wrote: "Dribble, dance & be you! Happy just the way you are. Go for it my boy, next goal we dance". 
BAILA VINI JR @vinijr; Neymar Jr (@neymarjr) September 16, 2022
Before that, the former Barcelona forward, who himself has attracted criticism in the past for similar reasons, had sent out a Tweet that translated to: "Dance Vini Jr". 
Following in Neymar's footsteps, a whole of host Brazilian players like Richarlison, Lucas Paqueta and even Barcelona star Raphinha have shown their support to Vinicius with posts on social media.