Don't finalise standings until investigation, NoFel request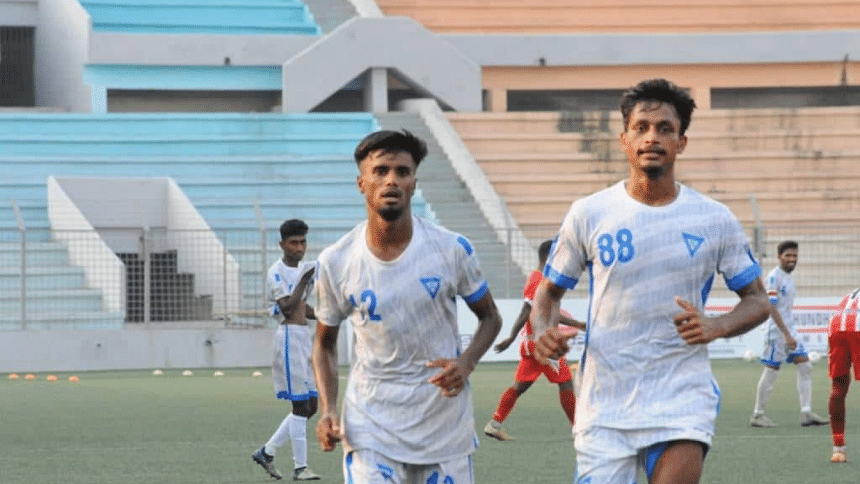 NoFel Sporting Club have requested the Bangladesh Football Federation (BFF) to not finalise the standings of the ongoing Bangladesh Championship League until the completion of an investigation against four alleged teams, including second-place hopefuls Azampur Football Club Uttara.
"We are aware that the BFF has initiated an investigation into all the allegations but unfortunately we are yet to know the progress or outcome of the investigation. We kindly request you to complete your investigation in a transparent manner and share the final decision with us prior to deciding the final standings of the current league," NoFel SC president Tabith Awal wrote to BFF professional football league committee chairman Abdus Salam Murshedy on Thursday.
NoFel are in third position with 37 points from 21 matches and need an outright win over champions Fortis SC in their last match on Saturday to become runners-up, subject to second-placed Azampur FC suffering a loss to Agrani Bank on Sunday.
The BFF tried to stage the match between Azampur FC and Agrani Bank on Saturday, earlier than scheduled, and hand over the champions and runners-up trophy but NoFel protested the move, citing that the BFF could not hand over the runners-up trophy to Azampur FC because they are under investigation for allegations of fixing matches and betting.
"Handing over the trophies to the champions and runners-up is nothing but maintaining a procedure. However, we are likely not going to hand over the runners-up trophy as the investigation will not be finished by Saturday," said BFF general secretary Abu Nayeem Shohag today.