Chiellini bleeds one last time for Juventus
Giorgio Chiellini has left the field for the final time in a Juventus jersey and, as is tradition, he did it while bleeding profusely.
Bianconeri supporters say it's not a proper game unless Chiellini is bleeding, as he has ended so many matches with red-stained bandages wrapped around his head.
It was therefore only fitting that his last Serie A match was also tinged with scarlet.
The centre-back was involved in a clash of heads with Krzysztof Piatek in the build-up to Fiorentina's goal at the Stadio Artemio Franchi, which was eventually scored by Alfred Duncan.
Being Chiellini, he didn't even realise that he had blood streaming down his face until his teammates pointed that out to him and he went for treatment.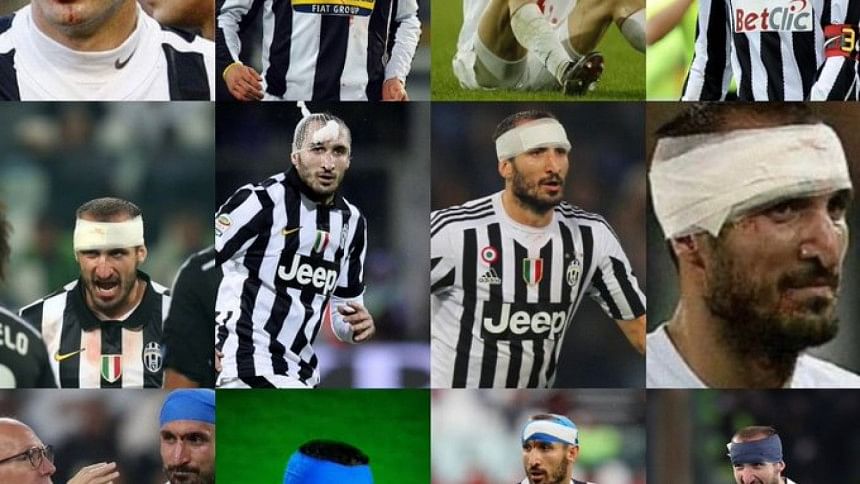 The 37-year-old did not come back out for the second half, replaced by Daniele Rugani, but it's only right that the last image of him in Serie A should be mopping blood off his brow.
It is widely reported Chiellini will continue his career in Major League Soccer with Los Angeles FC.