Bellingham 'irreplaceable', says Dortmund's Kehl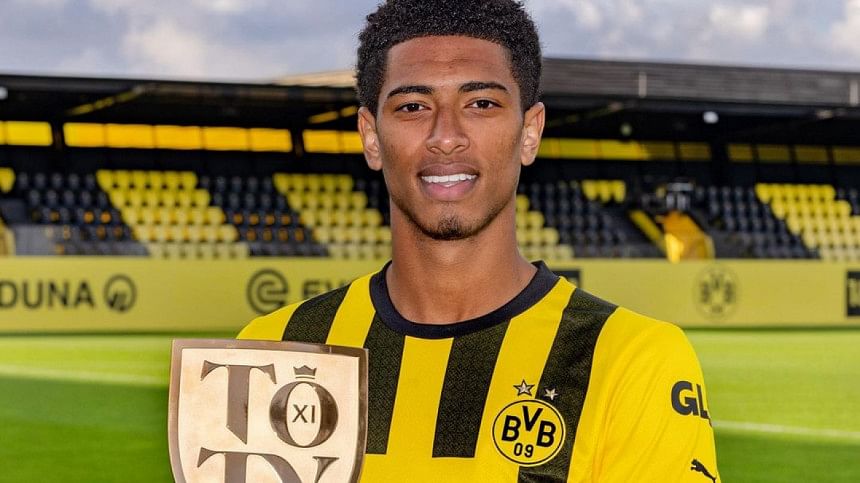 Borussia Dortmund sporting director Sebastian Kehl on Wednesday said the club wants to hold onto English teen star Jude Bellingham "for a long time".
Bellingham, 19, has already captained Dortmund, and an impressive World Cup in Qatar has several of Europe's biggest clubs queueing up to secure his services.
Speaking with Sky Germany, Kehl said "there have been no inquiries at the moment" for the "irreplaceable" midfielder.
"If you saw him last weekend, with the focus and the passion that he has on the pitch (you'd see) that he is irreplaceable for us at the moment."
Kehl said that Dortmund hope to keep Bellingham, but could not promise he will stay.
"From a sporting perspective, I would be thrilled if the boy would stay and would stay a long time at Borussia Dortmund.
"But I can't predict how the situation will develop over the next few months."
Kehl refused to speculate on reports in the German press that Dortmund had offered to make Bellingham the club's best-paid player in order to keep him at the club.
"The lad is totally focused on football, on Dortmund," he insisted.
Bellingham, who sat out Dortmund's last-minute 2-1 win at Mainz on Wednesday night, after picking up a yellow card in Sunday's win over Augsburg, will be free to return in Sunday's clash with Leverkusen.