Barca, Real banned from using 'El Clasico'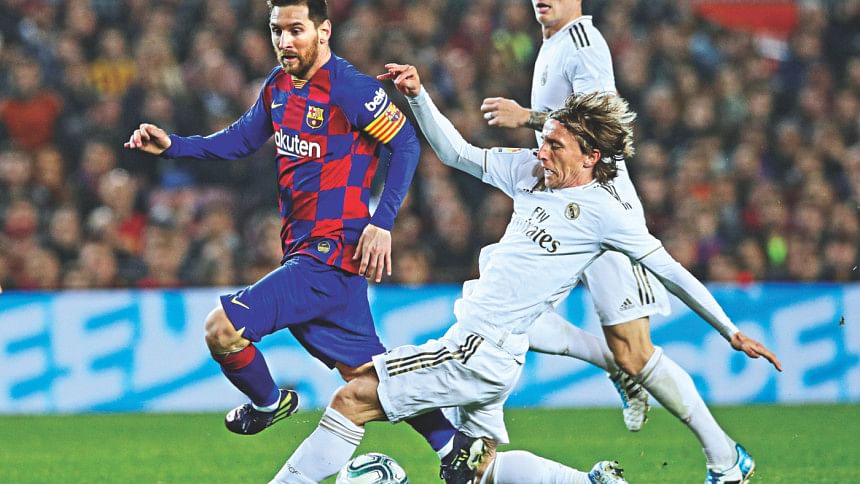 La Liga giants Barcelona and Real Madrid have been banned from using the term 'El Clasico' to describe football's most famous derby, reports Relevo.
The fixture enjoyed by hundreds of millions of fans worldwide is ubiquitous with the term.
The Spanish Patent and Trademark Office denied a request from Real Madrid to protect and trademark the term, barring them from using the term for marketing purposes in the future.
The Spanish Patent and Trademark Office made its ruling because it thinks there is a risk of confusion between the trademark the clubs applied for and one that is already used by La Liga, which it considers already renowned and sufficiently established.
The body said that there is a likelihood of confusion which "includes the likelihood of association" with the earlier-registered trademark. It also has concerns about similarities of "symbols" or logos, plus the reputation of the previous brand (La Liga) with which the requested trademark "could generate a link in the mind of the consumer".