Bangladesh invokes fond memories for Mongolia captain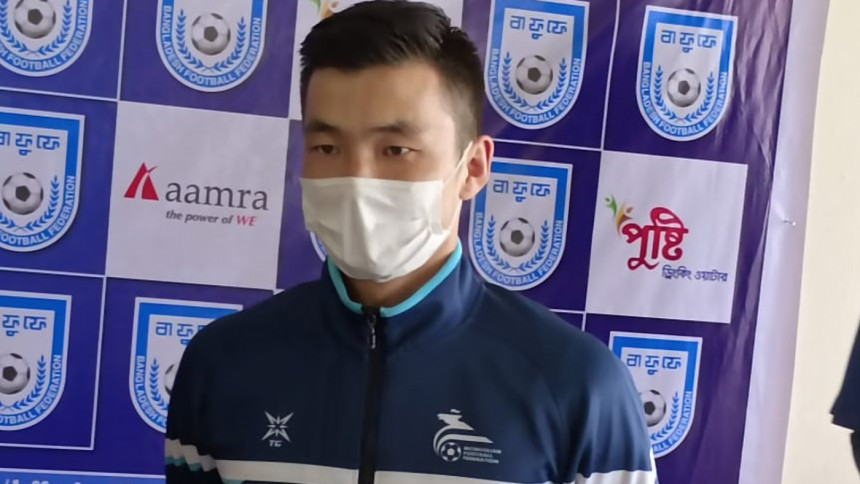 Bangladesh holds a special place in the heart of Mongolian national football team captain Tsend-Ayuush Khurelbaatar, for it was against the men in red and green that the landlocked East Asian nation had earned their first point in international football.
That was back in 2001 as Mongolia started warming up to international football, following four decades of self-imposed international isolation.
Khurelbaatar was an 11-year-old kid at that time, yet to be completely caught up by the football passion in a country where wrestling remains by far the most popular sport.
Mongolia were playing in a World Cup qualifying campaign for the first time and they were in the same group as Bangladesh, Vietnam and hosts Saudi Arabia.
Bangladesh had won the first leg of the double round-robin format 3-0 before the two teams met again in the last match of the campaign. And Bangladesh were leading 2-1, thanks to a brace from Mohammad Sujan. But Mongolia snatched an unlikely draw, with Boldyn Buman-Uchral scoring with a spectacular volley in the fourth minute of stoppage time.
The whole nation of Mongolia was swept into euphoria and Khurelbaatar was no exception. Watching that match on TV, the youngster instantly realised football was his destiny.
"I heard cricket is the most popular sport in Bangladesh, but in Mongolia it's wrestling," Khurelbaatar said as he reminisced that glorious day with fondness at a press conference in Sylhet on Monday, ahead of their FIFA friendly against Bangladesh.
"For me, though, football is the number one sport. We started playing international football in 1999 and I was only 11 years old in 2001 when we earned the historic first international point against Bangladesh," the now 32-year-old midfielder said.
"When our football superstar, Boldyn Buman-Uchral, now technical director of the team, scored in the 94th minute of the match, we all went crazy with joy. Since then my dream was to become a footballer," the Mongolia captain, who has played 32 international matches since his debut in 2007, said.
The Mongolia captain said he wants to make tomorrow's game a memorable one too as the two countries meet again for the first time since that fateful encounter in Dammam 21 years ago.