Australia pledges $128 mln for women's sport after maiden WC semifinal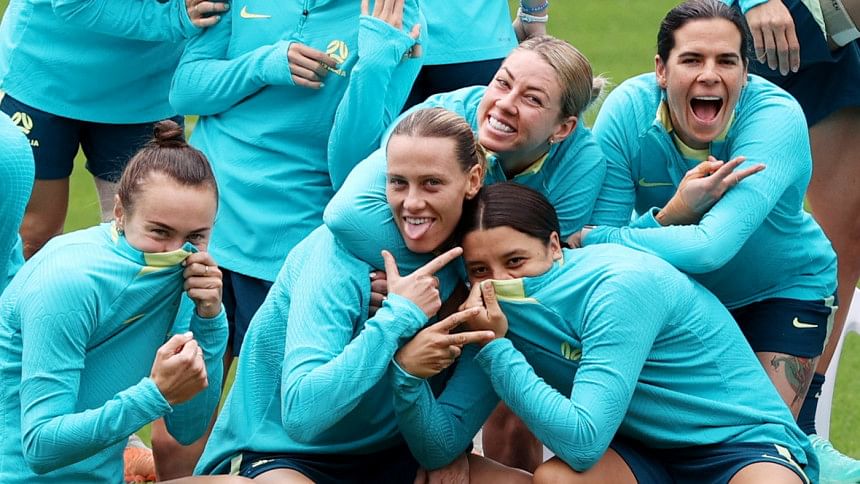 Australia's Prime Minister Anthony Albanese on Saturday promised A$200 million ($128 million) for women's sport in the wake of the Matildas' run to a maiden Women's World Cup semifinals.
The Maltildas face Sweden in the third-place playoff for the bronze medal on Saturday night in Brisbane, after a 3-1 loss to England on Wednesday ended their best-ever run at the tournament.
The success has sparked calls for more funding of women's soccer in Australia, which has struggled in a market dominated by Australian Rules football and rugby league.
Albanese said the funds would be used to improve sports facilities and equipment for women and girls, with soccer tipped to need "significant resourcing" following the Matildas' standout World Cup campaign.
The government would also work to ensure "iconic" women's sporting events like the World Cup semi final were available for Australians to watch for free, he said, after criticism that many World Cup games were behind paywalls.
"The Matildas have given us a moment of national inspiration, this is about seizing that opportunity for the next generation, investing in community sporting facilities for women and girls around Australia," he said in a statement.
"We want women and girls everywhere in Australia to have the facilities and the support to choose a sport they love."
The government tipped A$44 million into hosting the World Cup. A further $40 million was allocated for grass-roots programmes and to help fund the Matildas' recently-opened training base in Melbourne.
Even so, after Australia's defeat to England captain Sam Kerr called for more funding to ensure the World Cup was more than just a sugar rush for women's soccer in Australia.
The nation's football governing body, Football Australia, welcomed the funding boost, with CEO James Johnson saying it had arrived "at a poignant moment".
"With the FIFA Women's World Cup reaching new heights, we anticipate a further surge of up to 20% in grassroots participation," Johnson said in a statement.
Football Australia will also hope to keep the women's game relevant by hosting more international fixtures and with a successful bid for the 2026 Women's Asian Cup, having held the 2015 men's tournament.