Argentina beat Brazil to clinch CONMEBOL U17 Futsal tournament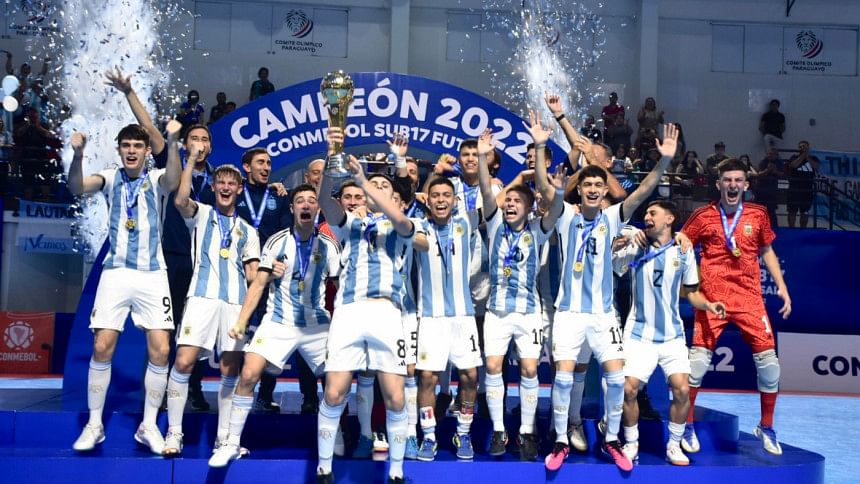 The Argentine National Team won the CONMEBOL U17 Futsal 2022 title for the first time in its history, after beating Brazil in the Final, which was played at the Paraguayan Olympic Committee, located in the city of Luque - Paraguay.  
With this championship, the Albiceleste ended the hegemony of the Verdeamarelha in the history of the tournament, which had won all previous editions.
The Argentine team beat Brazil 2-1 in the final and won the continental title for the first time. The Argentines turned the adverse result around in the second half of an exciting match.
Andrey opened the scoring in favor of the Brazilians at 12' and the first half ended with Verdemarelha up front. In the second half, the Albiceleste achieved the comeback that gave them the title: first with Bettoni's goal at 12', then, with Casco's conversion, with five minutes to go before the end of the game, which sparked the Argentine celebration in the city of Luke.
In the other matches of this day, the Venezuelan team beat Colombia 5-1 to take third place and Peru 5-2 against Paraguay to get fifth place.