Mourinho wants fans united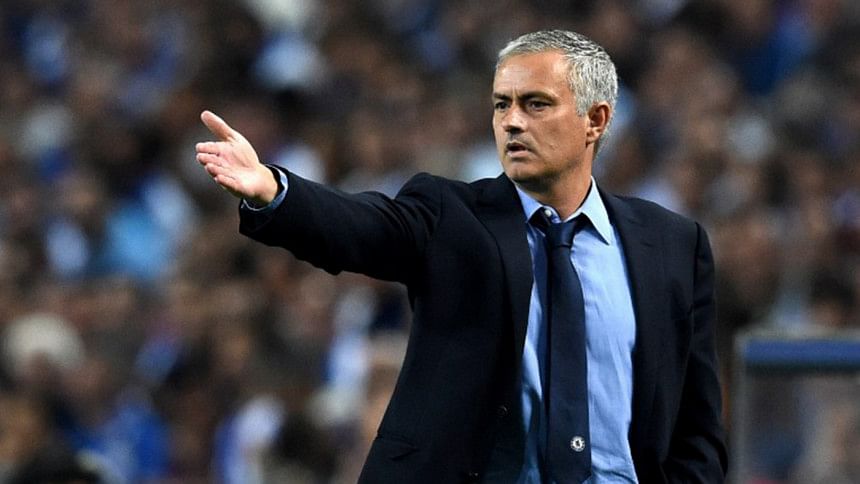 Unifying the Manchester United faithful is high on the priority list of new manager Jose Mourinho, who is determined to recapture the glory days at Old Trafford.
Former United boss Louis van Gaal failed to win over the fans during his tenure, despite an FA Cup triumph in May, as inconsistent performances led to the 20-times English title winners missing out on Champions League qualification.
"I understand that they expect a lot from me but I also expect a lot from them," Mourinho told the club's website (www.manutd.com).
"There is no chance we will be happy if we are not together and I think the passion (they have) for this club is really amazing. Always when you change a manager, I feel it is a sad moment but it is a new chapter now."
Van Gaal's possession-based style of football failed to yield results for United, who finished fifth in the table and scored 49 league goals -- their lowest total since 1989-90.
"When I arrived, I wore the (United) shirt immediately and this is the kind of club and the kind of shirt that I am very proud to represent. I am going to do my best to be happy and to make the people happy," added Mourinho.
The 53-year-old Portuguese has already begun restructuring his squad, having signed defender Eric Bailly, midfielder Henrikh Mkhitaryan and striker Zlatan Ibrahimovic so far in the close season.
Mourinho said during his unveiling earlier this month that he intended to sign another big-name player, with Juventus midfielder Paul Pogba heavily linked by British media with a return to the club.
The former Chelsea boss will mark his return to the Premier League when he takes United to Bournemouth for their first game of the season on Aug. 14.