'Money does not rule', Ceferin tells UEFA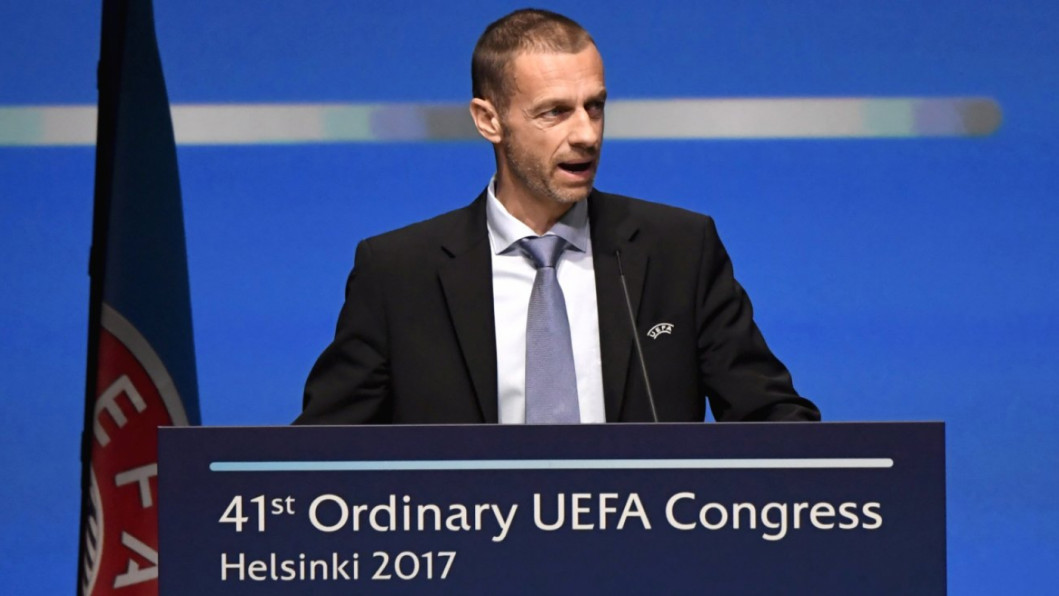 UEFA president Aleksander Ceferin reiterated to Europe's top clubs on Wednesday that he would never allow the creation of a closed Super League, telling them in a speech that "money does not rule."
He warned the continent's biggest leagues that UEFA would never give in to "blackmail" as he promised to re-design football on the continent over the next five years.
The Slovenian also promised one million euros to each of UEFA's 55 member associations as a "solidarity payment" from UEFA's revenue.
Ceferin was elected last September, shortly after UEFA had announced changes to the flagship Champions League competition which gave more slots to clubs from the bigger leagues and cut the number allocated to the smaller ones.
The changes were implemented after the biggest clubs had discussed forming a breakaway Super League.
European football faces a huge disparity between the top leagues such as England's Premier League and Germany's Bundesliga and the smallest ones, which are plagued by poor revenues, falling attendances and financial difficulties.
Ceferin said UEFA would sit down with the clubs, leagues and players to develop a "strategic vision" for European football over the next five years.
"This five-year plan will not be forced on you, it will not come out of the blue, as may have happened in the past," he told the UEFA Congress.
"It will not be drafted by some anonymous bureaucrat and his paper-pushers hidden away on the shores of Lake Geneva."
Ceferin said that Switzerland-based UEFA should not be afraid of the stakeholders but then issued stark warnings to the clubs and leagues.
"To some clubs I should say...there will be no closed league. It's as simple as that. That is not in line with our values and ideas," he said.
"To some leagues, I will say: we will never give in to the blackmail of those who think they can manipulate small leagues...because they think they are all powerful because of the astronomical values they generate."
"We will work together to rectify the imbalances as much as possible -- problems and imbalances for which you are also responsibly," he added.
"Sharing must not be considered a dirty word."