Monaco end long wait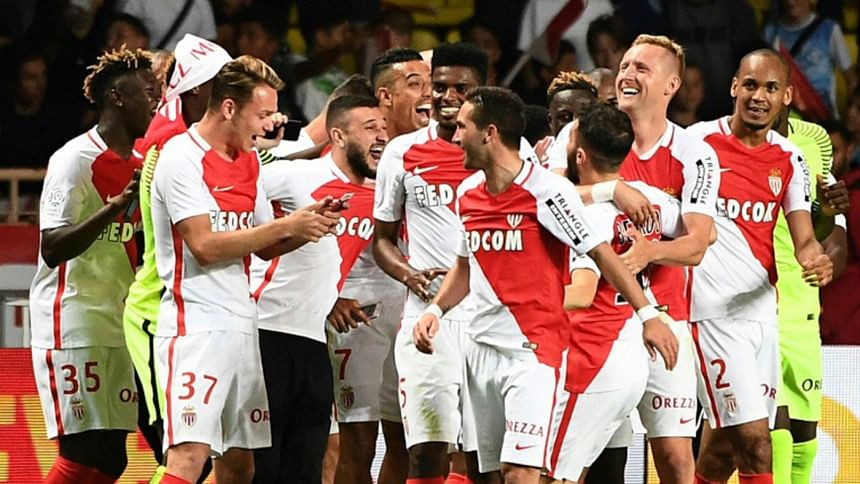 For Monaco, after the euphoria of a league title won in brilliant style will come the realisation that this could be the start of a glorious era.
A thrilling young team coached by Leonardo Jardim clinched the Ligue 1 title on Wednesday, ending Paris Saint-Germain's recent domination of the French game.
Having made the capital its home for four seasons, the trophy goes to the Mediterranean principality for the eighth time, the first since 2000 and the days of David Trezeguet.
In the intervening period, Monaco have gone from the highs of a Champions League final to the low of a stint in Ligue 2, but they have now struck gold with a group of players around whom Europe's ogres are circling.
Teen sensation Kylian Mbappe has taken France and Europe by storm, while Radamel Falcao has gone from busted flush to a 30-goal striker once again.
Bernardo Silva was nominated for France's player of the year prize and the likes of Thomas Lemar, Tiemoue Bakayoko and Benjamin Mendy have been transformed from exciting youngsters into some of the most coveted performers on the continent.
Cut down to size by Juventus in the Champions League semifinals, at home they have racked up the goals at an alarming rate to hold off PSG's formidable challenge, becoming just the fifth team ever to hit the 100 mark in a French season.
"We are aware that we have done something historic because the club had not been champions for a long time," said Mbappe.
On the face of it, Monaco's championship triumph looks to be the culmination of the project started when Russian billionaire Dmitry Rybolovlev bought a controlling stake in December 2011.
At the time the club were languishing at the bottom of the second division.