Klopp playing down hype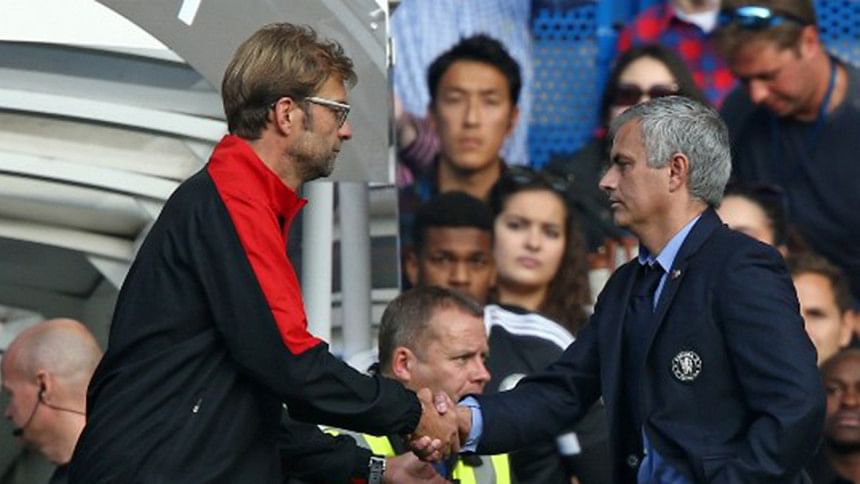 Liverpool manager Jurgen Klopp refused to countenance the suggestion his side might be Premier League title contenders following their impressive 2-1 victory at Chelsea.
Dejan Lovren's close-range volley and Jordan Henderson's sublime 25-yard curler earned Liverpool victory at Stamford Bridge on Friday, with Diego Costa replying for the home side.
Liverpool have also beaten Arsenal and defending champions Leicester City this season, but Klopp was no more willing to discuss their title chances than he had been after their 3-1 win here last October.
"I'm really not interested," he told a reporter in the Stamford Bridge press conference room when asked about Liverpool's title prospects.
"Someone asked me that when we won 3-1 last season against Chelsea. My answer was: 'Are you crazy?' I remember it.
"I learnt a little bit about the English (media). We have 10 points. That's fantastic. I'm really happy after these difficult fixtures.
"We know we can play good football, we're convinced about our quality. We just have to do it every week, or every three days."
The only blot on Liverpool's league record so far was their surprise 2-0 defeat at promoted Burnley, which was followed by a 1-1 draw at Tottenham Hotspur.
Liverpool's performance on Friday was notable for its intensity, with midfielders Sadio Mane, Adam Lallana, Georginio Wijnaldum and Henderson helping to prevent Chelsea gaining a foothold in the game.
Klopp was dismissive when it was put to him that his players might struggle to sustain such a rhythm and said their dominance of possession in the first half had actually helped them save energy.
"I've managed for 16 years and I get asked that all the time," said the German, whose side visit second-tier Derby County in the League Cup on Tuesday.
"It's not about intensity. It's about finding a solution for the opponent. In the first half it was not that intense.
"We had the ball, so it's about movement, playing football simply. We can come through the lines by running.
"The most intense football is if you make a mistake and have to run in the wrong direction, as we did for their goal. We have to improve, but we don't run like crazy all the time."
Chelsea manager Antonio Conte handed a second debut to Brazilian centre-back David Luiz, who returned to the club on transfer deadline day after two seasons at Paris Saint-Germain.
It was Conte's first defeat as Chelsea manager and the first time he had seen one of his teams beaten at home in a league game since Juventus lost 2-1 to Sampdoria in January 2013.
Chelsea slumped to a disappointing 10th-place finish last season and Conte warned his players they risk meeting a similar fate this term if they do not sharpen up.
"I don't want to repeat a bad season like last year," he said.