Karius suffered concussion in CL final!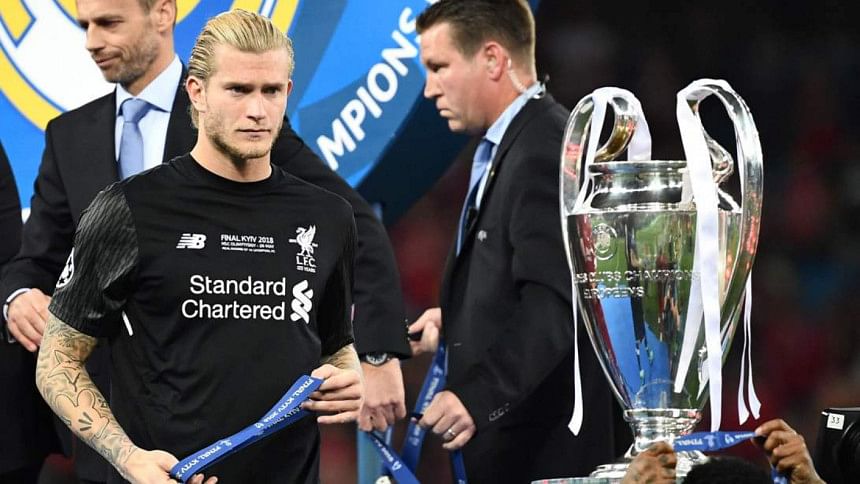 Liverpool goalkeeper Loris Karius, whose two major blunders helped Real Madrid win the Champions League final, suffered a concussion during the match which could have affected his performance, U.S. doctors said on Monday.
Karius was blamed for two of the Spanish side's goals in Real's 3-1 victory in Kiev on May 26 and Liverpool sent the German to see specialists five days after the game.
"After carefully reviewing game film and integrating a detailed history – including his reported present and immediate post-contact subjective symptoms – physical examination and objective metrics, we have concluded that Mr. Karius sustained a concussion during the match," Dr. Ross Zafonte and Lenore Herget said in a statement issued by Massachusetts General Hospital.
"Mr. Karius's principal residual symptoms and objective signs suggested that visual spatial dysfunction existed and likely occurred immediately following the event. Additional symptomatic and objectively noted areas of dysfunction also persisted. It could be possible that such deficits would affect performance."
The doctors gave no indication of when or how the concussion happened, although TV pictures showed Real defender Sergio Ramos barging into Karius early in the second half.
Shortly afterwards Karius's throw out was intercepted by Karim Benzema to give Real the lead. Gareth Bale scored an unstoppable second goal before the Wales forward netted Real's late third with a speculative shot from 30 yards which slipped through Karius's hands.
A distraught Karius apologised to Liverpool fans for his mistakes but he received heavy criticism and abuse online.
The doctors said the condition of the 24-year-old keeper had improved since the incident.
"We expect that with treatment and by following prescribed activity protocols he will continue to improve," they said. "We have encouraged vigilance and an emphasis on safety in his eventual return to full activity."