Rakitic is not 100% certain of Messi's Barca future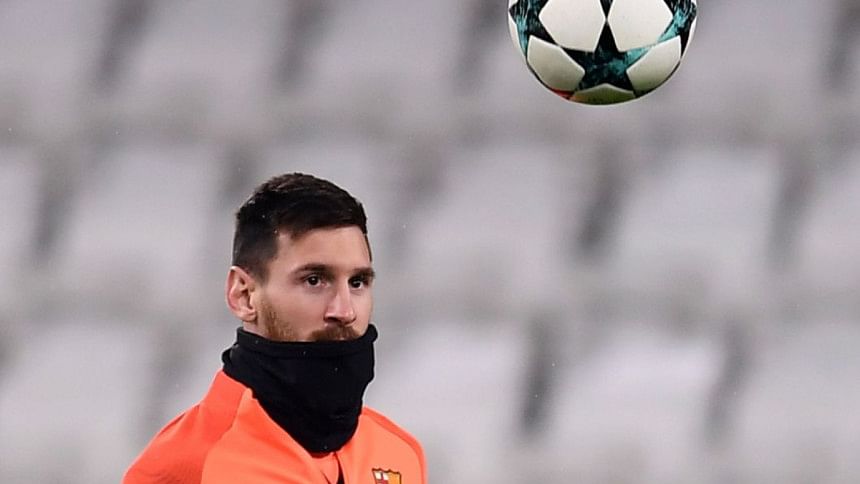 Barcelona midfielder Ivan Rakitic suggested that he is not certain whether club talisman Lionel Messi will remain with the Catalan club after his contract expires.
As things stand, the best player in the world could leave Barca for free in January if he does not sign a new deal. Messi was supposed to sign a new deal in July 15 this year after he returned from his honeymoon. The player has already rejected a contract renewal offer from Barca.
In July, Barca president Josep Maria Bartomeu told the media on two separate occasions that Messi had renewed his contract. Then in September, Bartomeu had said that Messi does not need to sign the contract because his (Messi's) father already signed it.
Barcelona had confirmed that Messi agreed a new deal which would keep him at the club till 2021 but that deal has not been signed yet.
Rakitic believes that Messi wishes to continue at the club but is not hundred percent certain whether the Argentine will stay next summer.
"Leo's part of the club's badge," Rakitic told a news conference ahead of Wednesday's Champions League game against Juventus.
"I am confident he will [stay]. He is not just a very important player, he is more than that, looking at his career, how much he means for Barca.
"I can't say 100 percent if he will stay or not. That's his decision and you have to respect what each person thinks or does."
Bartomeu had suggested that the contract has been signed and it is just lacking protocol which involves sitting down with Messi and taking the photograph. However a contract without the player's signature does not hold much weight at the moment.