Italian press blast 'ungrateful' English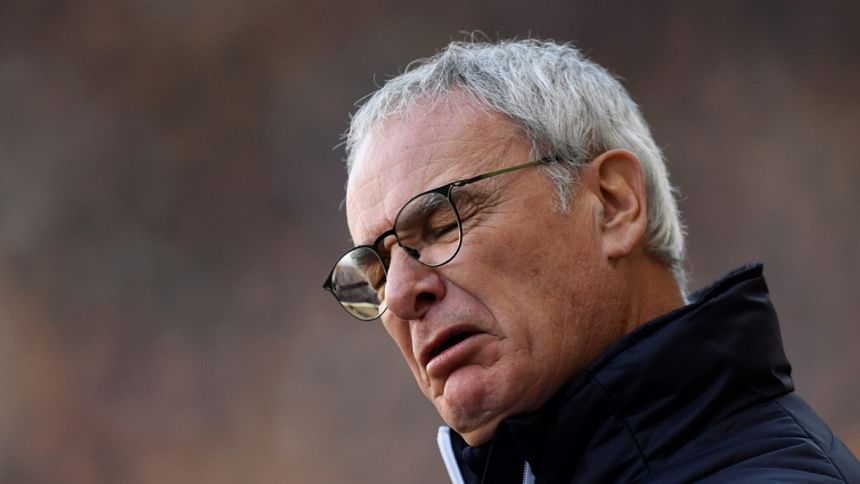 AS Roma coach Luciano Spalletti blasted Claudio Ranieri's sacking as a "scandal" as the Italian press lambasted Premier League champions Leicester and the "ungrateful English".
Ranieri's dismissal comes just nine months after guiding the unfashionable English club to a first Premier League title but follows a series of disastrous results which have seen the team slide towards the relegation zone.
"It's inexplicable, there is no recognition," Spalletti told a press conference after hearing of his compatriot's dismissal on Thursday night.
Spalletti later defended his compatriot on Roma TV. "He was the one who created this chemistry in the team and the locker room that made it possible to win the championship," he said.
"And when you win an English championship against City, United and Chelsea, if you have a little dignity, you even accept to be relegated without touching anything.
"It should be such a joy to have won that the following year you can accept to be relegated."
"It's a beautiful career, coach, isn't it? It's always us who leave. Have you ever seen a president, an official or a player sacked before the end of the season?"
La Gazzetta dello Sport headlined "Ungrateful English".
"Leicester have sullied the fairytale which enchanted the world," wrote Gazzetta saying Leicester "has chased away the coach who have offered the club eternity".
Turin daily La Stampa's editorial lamented: "It's a fairytale without a happy ending".
"Leicester chase the dream man," wrote Corriere dello Sport.
"Claudio is 66. He will return home bringing history with him. And he will leave behind the ridicule with which (Leicester's owners) have covered themselves," wrote editorialist Alberto Polverosi.