Injured Tevez to return to China after Argentina treatment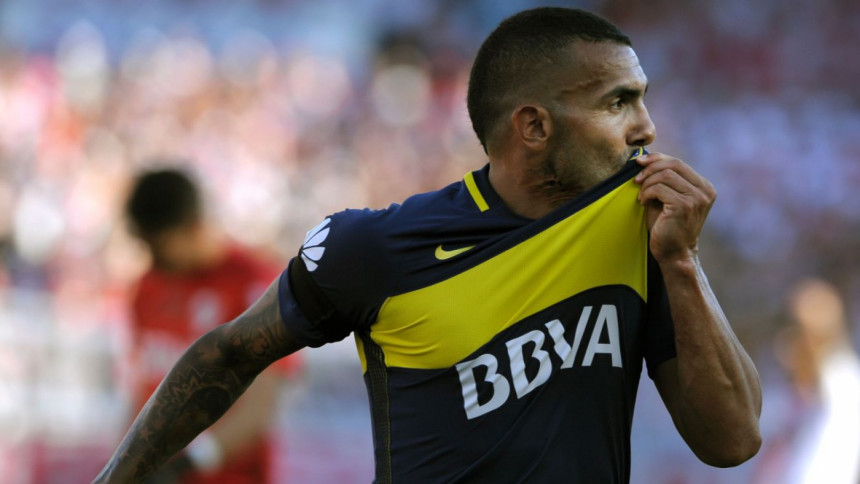 Carlos Tevez has been granted a return to his native Argentina for treatment on a calf injury, but only after agreeing in writing to return to Chinese Super League side Shanghai Shenhua before the end of the month.
Speculation has been mounting in local media that the former Manchester United and Juventus forward was attempting to orchestrate a move back to Boca Juniors, who sold the 33-year-old to Shenhua for 11 million euros ($12.93 million) in January.
He has played just 11 times in the league for Shenhua, scoring twice, with his fitful performances blamed on the injury that first occurred in April.
Tevez asked Shenhua to allow him to return to his native Buenos Aires for further treatment.
"According to the request from Carlos Tevez to our club, after discussion, we now approve his request," Shenhua said, according to the South China Morning Post.
"He's permitted to go back to Argentina and receive treatment at the Clinica Jorge Bombicino and he must rejoin the team on August 30 and participate in training."
Tevez signed a two-year contract with the CSL side in January and according to media reports earns wages in the region of $800,000, making him one of the highest paid players in the world.
However, a clause in the deal that saw him move from Boca Juniors states the Argentinian club must repay more than half of the transfer fee should the striker not complete two seasons with Shenhua.
Tevez has not played in the last two games and will now miss Wednesday's first leg of the Chinese FA Cup against second division Shanghai Shenxin and Saturday's meeting with league leaders and defending champions Guangzhou Evergrande.
"He didn't go back to enjoy a holiday, he went back for the rehabilitation of his muscles," David Wang, a Spanish translator working with Shenhua, was quoted as saying by the SCMP.
"The rehabilitation process requires two weeks, but it will take two days to go and two days to come back.
"As the players are required to report to the club on August 28, Tevez won't have enough time to do the rehabilitation, so the management of the club suggested him to leave a few days before the break and allow him to come back two days later."