I couldn't bear to face Chelsea: John Terry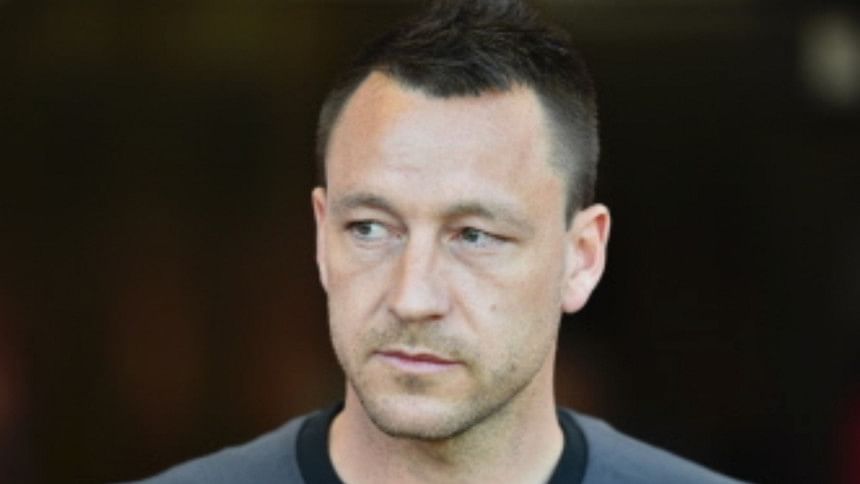 At the age of 36, and having won five Premier League titles, former Chelsea captain John Terry has embarked on a final challenge by signing a one-year contract with Championship side Aston Villa.
In the age of huge-money moves to football's new world, Terry's career choice represents a throwback to a time when players dropped down a division to draw a final paycheck.
But where most went in search of an easier life, Terry said his decision did not indicate a softening in his footballing ambitions and was more about ensuring he avoided playing against the club for whom he appeared more than 700 times.
"The mental side of playing against Chelsea was too much to kind of get over for me," Terry said at his unveiling at Villa Park.
"It was 22 years and I am very proud of that, I wish Chelsea well next season but now my thoughts are 100 percent here. I am delighted to be here as a player.
"It is obviously a huge club, I had a few conversations with (manager) Steve (Bruce) over the summer. I am very hungry to still play at the top with a club and a manager who still has the same ambition as me.
"The ambition for me to continue playing some people will understand and some people will not. I am in good physical condition. I am ready to play and give it everything this year. I am here, I am ready to fight for the Villa shirt and for this football club."
British media reported Terry's 12-month contract to be worth 60,000 pounds ($78,000) per week, a deal that Bruce predicted would be "worth every penny" if it kickstarts a promotion challenge for the club who were relegated in 2016 and finished a disappointing 13th last season.
"He is worth every penny because we know what he brings," Bruce said. "It is not often that you get a natural leader of men these days. I have watched him from afar for a long, long time, and to get him here is a great coup for all of us."
Birmingham City, Villa's cross-city rivals, also offered him a deal, their manager Harry Redknapp said on Monday. "We made him a good offer. I would be a hypocrite if I said he was not a top player. Aston Villa have signed a top player," he said.
Terry will wear the No. 26 shirt, the same as he did at Chelsea, and is tipped to become the club's captain.
He is expected to fly to the club's pre-season camp in the Algarve ahead of their season opener against Hull City, Bruce's former club, on August 5.
By a strange symmetry, he will have spent his entire career at clubs who have won the European Cup, having also appeared on loan in 2000 for Nottingham Forest, the holders in 1979 and 1980. Aston Villa won the Cup in 1982, while Chelsea claimed the trophy, recast as the Champions League, in 2012.
Five highs and lows of former England captain John Terry's 19-year career at his beloved Chelsea:
HIGHS
Captain Fantastic
Chelsea's most successful skipper after being appointed in 2004 captained them a record 578 times and to 15 major trophies including five Premier League titles, four FA Cups, three League Cups and the 2012 Champions League. He was however suspended for the Munich final after being sent off in the semi-final against Barcelona. He had a good understanding with the prickly "Special One" Jose Mourinho in particular. "When you say that John Terry was a fantastic captain for me you are right," said Mourinho. Even this season after Terry played a peripheral role under Antonio Conte, his successor on the pitch Gary Cahill didn't dare suggest he could replace him in the fans' affections. "I never thought for one minute, or will ever think, that I'm replacing him. He is right at the top and whoever comes in after him is never going to achieve what he's done at the club," said Cahill.
Sweet and sour Champions League
For Terry, Europe's most prestigious competition represented his sweetest and sourest moment. He missed the penalty in the shootout which would have given them the trophy over Manchester United in the 2008 final, instead handing their rivals a win for their second under Alex Ferguson. However, he told The Daily Mail in 2015 somewhat surprisingly his greatest memory was "the 2012 Champions League final even though I didn't play in it". He was suspended but still dressed in full Chelsea kit and once Didier Drogba slotted away the winning penalty in the shootout with Bayern Munich he joined in the celebrations and lifted the trophy.
Terry the marksman
Renowned for his defending Terry also came up with goals at the other end -- 66 in his 713 appearances to make him unsurprisingly their highest ever scoring defender. For Terry, the one that stood out was his volley in the 2015 League Cup final win over London rivals Tottenham. "It's just the occasion and it was my first goal in a major final as well. Obviously it was against our big rivals so it meant a little bit more," said Terry.
LOWS
Ferdinand scandal
Among many controversies in his career this attracted the most coverage and destroyed his friendship with fellow England central defender Rio Ferdinand. He faced allegations he racially abused Anton Ferdinand, Rio's younger brother, while playing for Chelsea against Queens Park Rangers in 2011. After being stripped of the England captaincy, Terry was cleared of racially abusing Anton Ferdinand in a London court in July 2012. However, the matter did not end there and was to prove costly for the England national side as two weeks later he was charged by the Football Association -- who had stripped him of the captaincy in February leading to then head coach Fabio Capello resigning in protest. He subsequently retired from England duty before the start of an FA hearing that rejected his claims, declaring there was "no credible basis for his defence" that he was repeating words Ferdinand uttered to him. They banned him for four games and fined him £220,000 ($276,000, 260,000 euros).
Post 9/11 abuse
Terry and three of his Chelsea team-mates were accused of drunkenly abusing Americans at a Heathrow Airport hotel hours after the 9/11 terror attacks in the United States which had left the passengers grounded. "We had a lot of Americans here and were simply trying to comfort them in their hour of need. Meanwhile these men were laughing and joking, taking off their clothes and abusing our guests," a hotel manager told the Daily Telegraph at the time. The players were fined two weeks' wages (around £130,000) and the money went to the relatives of the victims.