Harder to do off your shin, jokes Rooney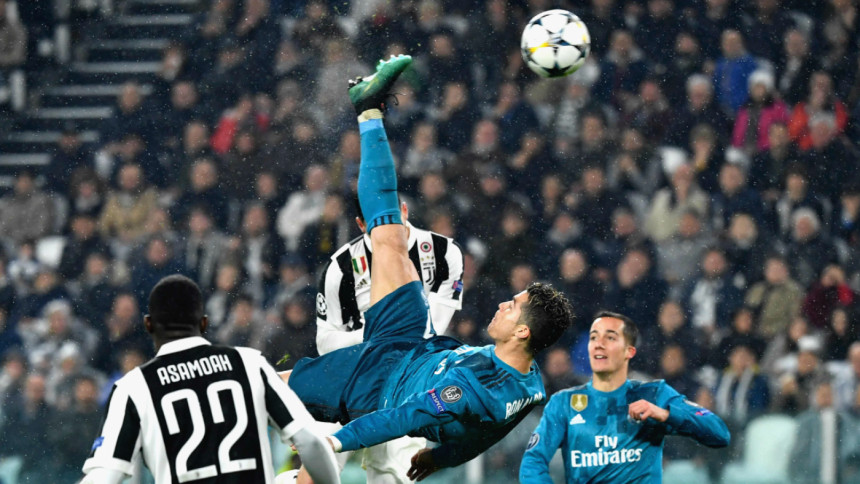 Cristiano Ronaldo's bicycle kick goal against Juventus has taken the football world by storm but for Wayne Rooney the goal he scored against Manchester City was more difficult to execute.
Cristiano became the first player to score in 10 consecutive Champions League matches with 16 goals to his name in those matches.
Even Juventus coach Massimo Allegri was doubtful whether it was the best goal he has seen.
"I don't know if Ronaldo's goal is the best in football history, but it's really an extraordinary goal, you can only congratulate him on what he's doing at present," said Allegri.
Ronaldo's goal drew comparisons with Rooney's match winning bicycle kick goal. During the Real-Juve tie, BT Sports Rio Ferdinand, who is a former Manchester United player and a teammate of both Rooney and Ronaldo commented that Rooney's goal during the Manchester Derby came off the shin pads.  
"His [Rooney's] one was off his shin pad but the occasion and where he [Ronaldo] is, to score this goal," he told BT Sport.
"The athleticism - look how high he is off the floor - it is a joke," he added.
Rooney later responded to the claim by texting Ferdinand and saying: "Well I texted Rio before and I think it's actually a harder technique to do off your shin! So I'll go with my own."