FOOTBALL'S BIGGEST AIR DISASTERS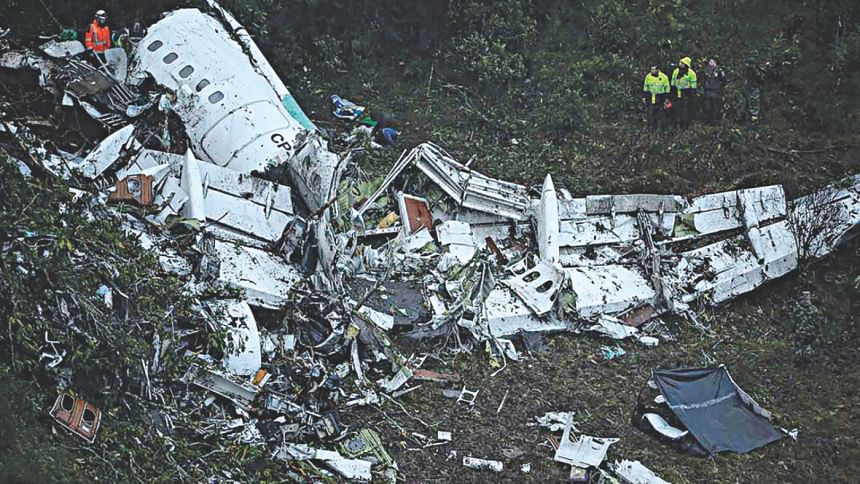 SUPERGA DISASTER: MAY 4, 1949: Eighteen players of the Torino football club, the best in the world at the time, are killed along with 13 other people when their plane crashes in the Basilica of Superga, near Turin, in the first such tragedy to strike the world of football.
MUNICH DISASTER: FEBRUARY 6, 1958: A plane crash at the Munich airport kills 23 people, including eight Manchester United players, their team coach and two team directors.
CHILE DISASTER: APRIL 3, 1961: An aircraft transporting part of Chile's Club de Deportes Green Cross crashes in the Andes, killing 24 people, among them eight players and two members of the coaching staff.
ALIANZA TRAGEDY: DECEMBER 8, 1987: Forty-three people die when a plane carrying the Alianza club of Lima goes down in the Pacific Ocean. Among the dead are 16 players and the team's coach.
ZAMBIA HORROR: APRIL 27, 1993: A military aircraft carrying most of the national team of Zambia to a World Cup qualifier in Senegal goes down in the Atlantic, claiming 30 lives, including 18 players.