FIFA Ethics Committee were investigating hundreds of cases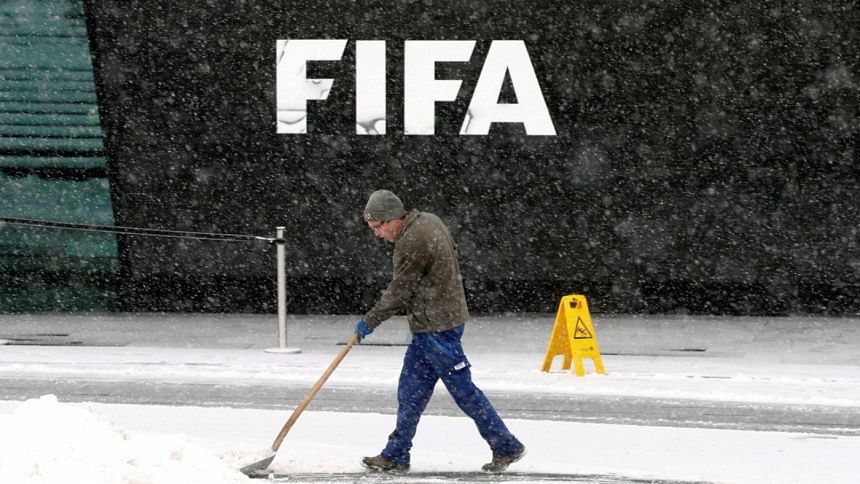 Ousted FIFA Ethics investigator Cornel Borbely said on Wednesday his committee were looking into "several hundred" cases of possible wrongdoing, some involving senior officials.
FIFA's ruling council decided on Tuesday not to renew the mandate of Borbely and chief ethics judge Hans-Joachim Eckert, who had led the clean-up attempt at the troubled organisation.
Several dozen soccer officials, mainly from Latin America, were indicted in the United States in 2015 on corruption-related charges, sparking the worst crisis in FIFA's history.
Among the officials banned from the sport were former FIFA President Sepp Blatter and Secretary General Jerome Valcke.
FIFA President Gianni Infantino was also investigated by the Ethics Committee but was cleared in August 2016.
Speaking at a news conference held close to the venue for FIFA's Congress, Borbely said the move was a "setback for the fight against corruption" with know-how and experience in the cases being lost.
"We investigated several hundred cases and several hundred are still pending and ongoing at the moment," Borbely said.
Borbely said he could not comment on specific cases that were pending or ongoing.
FIFA issued a statement on Tuesday saying Colombian investigator Maria Claudia Rojas had been nominated as the new head of the investigatory chamber with Vassilios Skouris of Greece, a former president of the European Court of Justice, put forward as head of the adjudicatory chamber.
The nominations of Rojas and Skouris, along with other proposed heads of committees, will be put to a vote of the full FIFA Congress on Thursday.
The changes to the Ethics Committee follow the resignation of former reform and compliance chief Domenico Scala last year.
He argued that the independent committees had been undermined by changes made by FIFA president Infantino, who denied the accusation.
Borbely said they had not been officially informed by FIFA of the end of their mandate and found out only from the media.
The Swiss investigator said the manner of their dismissal meant there would be no transition period.
"We worked well on a very high level with a huge volume of cases," said Borbely. "There was no need to change the Ethics Committee - the only conclusion can be that this was politically intended."
The pair said that the FIFA administration had not interfered in their work prior to deciding to remove them.
Borbely and Eckert remain with an active mandate until the end of Thursday's Congress.
"I cannot tell you what we will be doing.... but we take this mandate very seriously until the very end," said Borbely.