Championship League
Fakirerpool champions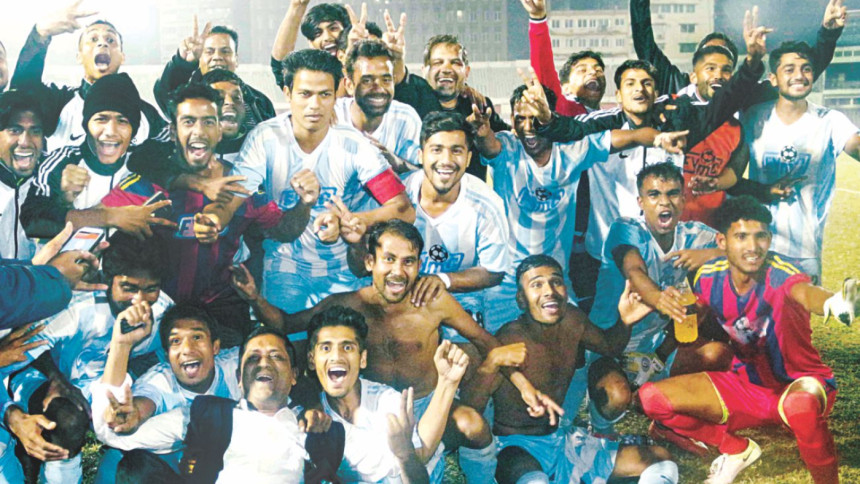 Fakirerpool Youngmen's Club emerged champions in the Marcel Bangladesh Championship League after a 2-1 win over Chittagong Mohammedan SC in their final league fixture at the Bangabandhu National Stadium yesterday.
Dalim put Youngmen's Club ahead in the second minute before Forhad cancelled out Youngmen's lead in the 69th minute converting a penalty kick. However, the club from Fakirerpool got a second and decisive goal ten minutes later when Rahmatullah found the net from the spot.
Youngmen's Club finished the league with 27 points, one ahead of runners-up Saif SC, who finished the league unbeaten. Both teams qualified for the next edition of the Bangladesh Premier League.
Meanwhile, Chittagong Mohammedan were relegated to lower division with 10 points.