Erdogan says treatment of Ozil racist and unacceptable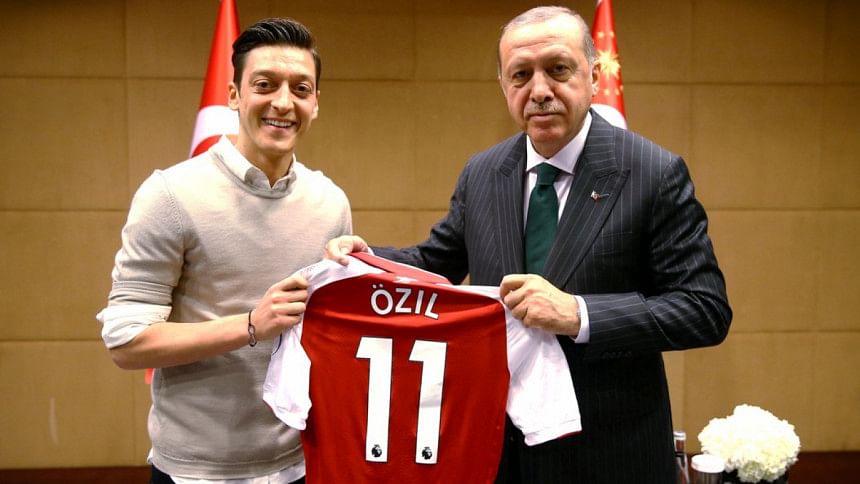 Turkish President Tayyip Erdogan said on Tuesday the treatment of Mesut Ozil was unacceptable after the soccer star quit Germany's national team.
"Such a racist treatment towards a young man who has given his all to the German national team for his religious beliefs is unacceptable," Erdogan told reporters in parliament.
He said he spoke to Ozil on Monday night and described his approach as "beyond any form of admiration", adding that Ozil's critics "could not stomach" the photograph of the soccer star and Erdogan that prompted criticism ahead of the World Cup.