Ronaldo reaches 300 mark in 48 fewer matches than Messi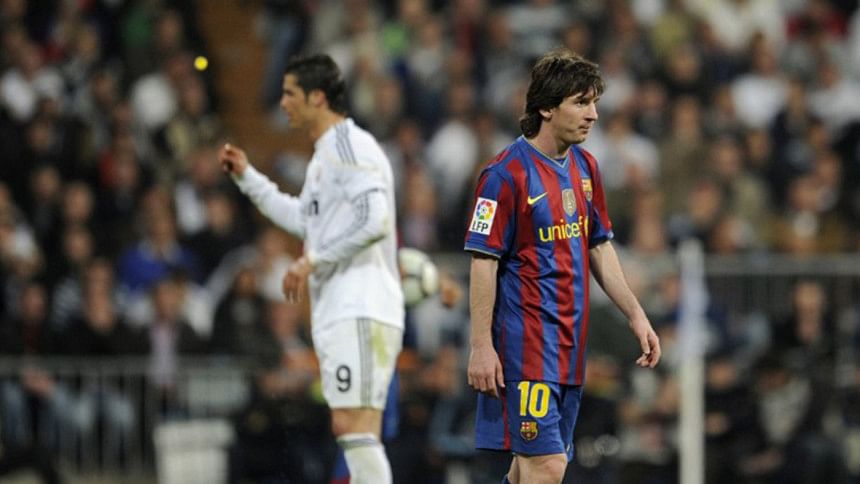 Cristiano Ronaldo reaches landmark of 300 La Liga goals in 48 fewer games than Messi.
Messi was the first to reach the landmark of 300 La Liga goals as he achieved the feat in 334 games. Cristiano Ronaldo, who arrived in La Liga back in 2009 has achieved the feat in 286 goals at an unprecedented scoring rate of 1.05 goals per game.
Getafe had been one of Ronaldo's favourite opponent as he had struck four hattricks against the side from Madrid.
Last Night, Ronaldo struck twice against Getafe to become only the second player to reach the triple hundred mark. Meanwhile Messi still has a considerable lead in overall La Liga goal scoring record as his tally stands at 372 goals. The Argentine playmaker is also on the brink of an epic landmark as can notch his 600th career goal when Barcelona face Atletico Madrid at the Camp Nou today.
The rivalry between the two giants rages on in La Liga. Messi has struck 23 times in La Liga this season while Ronaldo, who had a poor start to this season is catching up to the Argentine with 16 goals.