Buffon says referees using too many video replays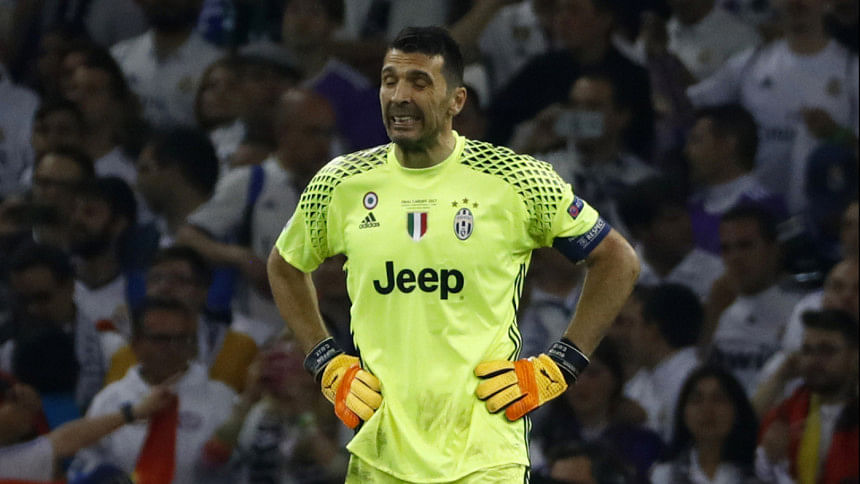 Juventus goalkeeper Gianluigi Buffon said referees were overusing the VAR system after it helped award a penalty against the Italian champions for a second successive game on Saturday.
Serie A is one of the leagues testing the use of VARs this season before soccer's rulemaking body IFAB decides whether to allow its use on a permanent basis.
FIFA President Gianni Infantino has said he wants to use VARs at next year's World Cup in Russia.
VARS were used to award penalties to Cagliari and Genoa against Juventus, although the Turin side went on to win both games.
"They are overusing it and making mistakes," Buffon said after Juve's 4-2 win at Genoa on Saturday.
"It's something which, if used sparingly, could give us excellent results and be a good thing for football. But I don't like it this way, it's not good."
The 39-year-old said that too much technology could also devalue pitch officials.
"In this way, we won't know the real value of a referee; if everyone was a little calmer and more objective, and accepted mistakes, we would accept results with more humanity," he said.
"Another thing is that in football, it's not a penalty every time there is contact....You can't stop the game every three minutes - it makes it like water polo."
Saturday's penalty was awarded for a foul by Daniele Rugani against Andrey Galabinov, although Juventus claimed the Bulgarian was offside at the time.
Juventus were later awarded a penalty of their own with the help of VAR but their coach Massimiliano Allegri is not convinced by the system.
"Another thing is that the matches become very long and we don't know when they're going to finish," he said.