Abahani up against Farashganj again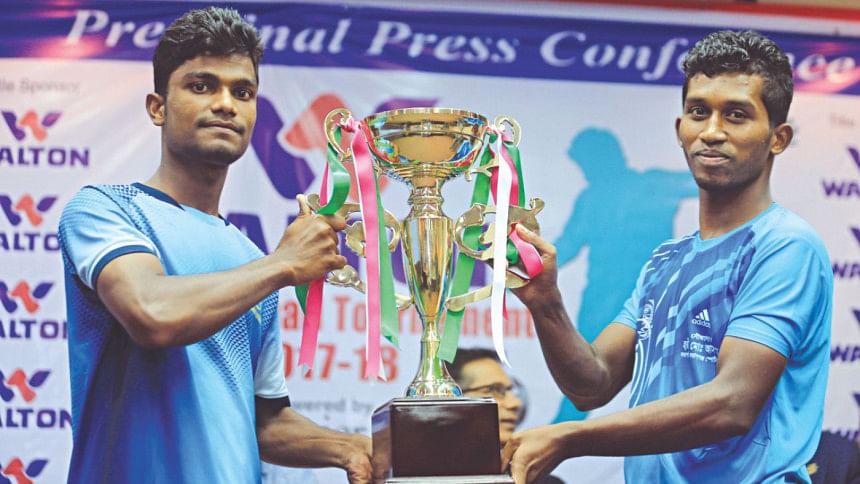 Abahani and Farashganj Sporting Club will fight for the title of the Walton Under-18 Club Cup football Tournament in the final at the Bangabandhu National Stadium today.
Both sides navigated through the same group even though Farashganj's progress was much more complicated than it should have been. The Old Dhaka-based side beat Abahani on the opening day, but the result was reversed in favour of the Sky Blues after it was found that Farashganj had fielded an over-aged player by falsifying documents.
Farashganj, however, beat Muktijoddha to emerge runners-up in the group behind Abahani.
They later beat Team BJMC 1-0 in a quarterfinal before getting a sudden death tiebreaker win over Brothers Union in the semifinal.
The Sky Blues, on the other hand, posted wins over Sheikh Jamal and Arambagh – both in sudden death tie-breakers -- in the quarterfinals and semifinals to seal their final berth.
Both coaches were looking forward to winning the title of the third edition of the youth tournament, with Mohammedan the winners of the previous two editions.
"We are playing with players from the Third Division. We have improved every match. We will not play for revenge, rather we want to win the title," Farashganj coach Abu Faisal said during a pre-match press conference yesterday.
"We had won against Abahani in the group stages, but the points were taken off. We will play to win again this time," said the team's captain Noyon Hossain.
Abahani skipper Rafikul Islam was happy to make it to the final. "I'm happy to be playing for such a big club. Our team has been formed in a short time, but the coach worked well. We want to play to win the title."
The match will get underway at 4:30pm and entry into the stadium has been made open to the public. The champion team will receive prizemoney of Tk 5 lakh while the runners-up team will get Tk 3 lakh.