'I don't have any more dreams'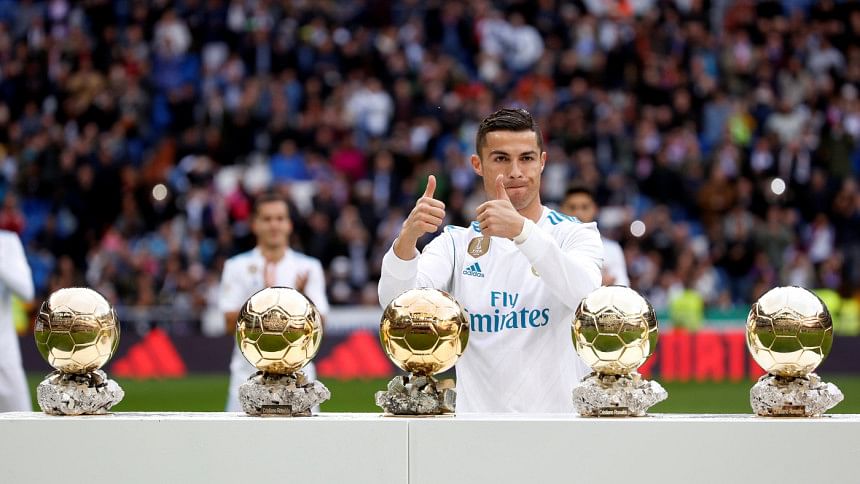 Cristiano Ronaldo revealed that he does not harbor anymore dreams football wise as he has won so many beautiful things.
Cristiano' time in Spain have coincided with one of Real Madrid's most successful era and the forward has been in scintillating form the past few seasons and seems to be gearing up for the new season as well after a barren period at the start of the current season.
It is not a lack of ambition that drove Cristiano to say that he does not dream of winning anything more. At the international level, the forward won the coveted UEFA Cup and says that he would like to win the most prized trophy in football -- the World Cup.
"I've won so many beautiful things that I don't have any more dreams," he said to Brazilian Youtube channel, Desimpedidos. "Of course, if you ask me if I want to win again, then I would like to win the World Cup, obviously, but if I had to finish my career now, I would be super proud and happy. I never thought my career would be so great."
Ronaldo's professional approach and hardwork have seen him become one of the best in the game but the Portuguese said that he did not always look to be the best. He let things happen naturally, trying to improve himself and it coincided with his remark about not having anymore dreams – he revealed that obsession can be harmful.
"No, because if you put pressure on yourself it's worse, you have to let things happen naturally and everything in my life was like that," he said when asked about always wanting to become the best.
"When you're very obsessed with something, you don't achieve your goals, both in football and in your personal life. Things happen when God wants them to," the Real Madrid star said.
Winning five ballon d'ors is an extraordinary feat and a lack of ambition did not get him to the level he is in right now but while Ronaldo believed during his formative years that he was special, he nonetheless did not consider that he could win five Ballon d'ors.
"I knew I was a special child because although I was the same age as my classmates, I felt that I was doing things they couldn't," he remarked. "But knowing that you are going to win a Ballon d'Or is very difficult.
"I played at Sporting, I went to Manchester United, and from there I felt 'I'm going to play with the best in the world, I'm going to play against the best in the world, and still I can stand out... ' - and that's when I started thinking that I could win a Ballon d'Or. "That's how it started, from 16, 17 or 18 I knew it was possible, but not five!"