'Neymar is better than Messi and Ronaldo'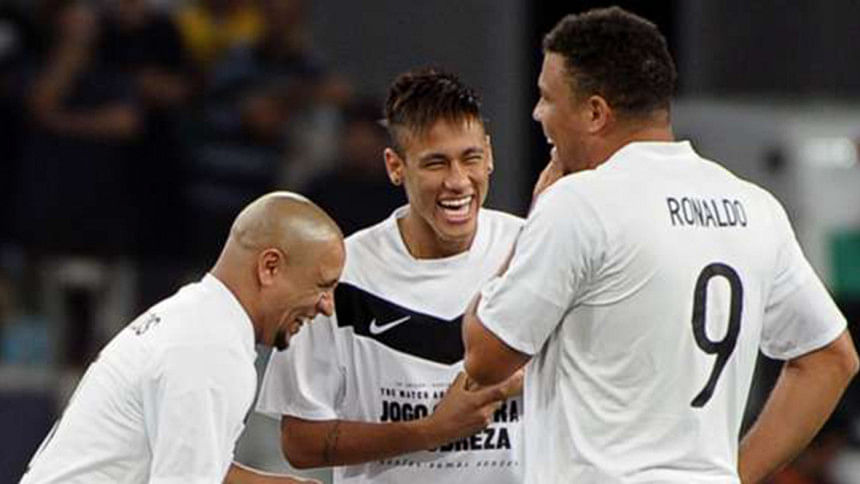 Roberto Carlos, the former Brazil left-back, has singled out Brazil captain Neymar as the best player in the world, placing him above both Lionel Messi and Cristiano Ronaldo.
The Argentine No. 10 and Real Madrid's frontman have dominated the discussion over who is the greatest in recent years, enjoying a monopoly on the Ballon d'Or.
But Roberto Carlos insisted that it was time to add a new name to the argument.
"When I am asked about Messi and Cristiano I say that Neymar is the best for me," he told Globoesporte.
"It is not just for his goals, but for the ease with which he plays and the confidence he has.
"Neymar is going to have a Ballon d'Or in one or two years because he is going to deserve it."
Continuing on the same theme, the 2002 World Cup winner and former Madrid star pointed out that Ronaldo plays a more crucial role within his team.
"Messi is phenomental but in my opinion, Cristiano is a special player because he does everything for Madrid," he affirmed.
"It is not that Madrid do not have others - Kroos, Marcelo - but I think Cristiano is more decisive in Real Madrid than Messi in Barcelona.
"Messi plays with Neymar, Suarez, Iniesta, Busquets, while Cristiano starts to fight, assist and score from the front. He is a special player."