'Voice of cricket' Benaud gets face on new Aus coin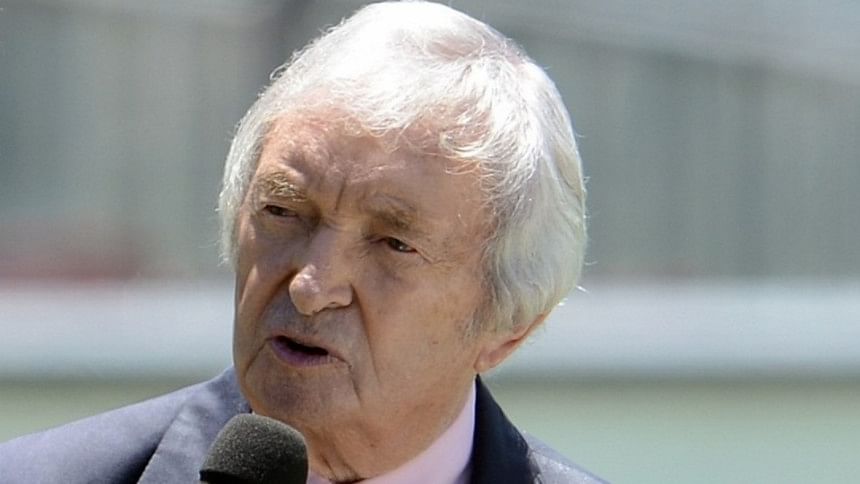 The "voice of cricket" Richie Benaud has been honoured with his face on a 50-cent coin in Australia, with a limited mintage inspired by statistics from his storied career.
The former Australian Test captain and broadcaster, beloved by fans around the world for his peerless television commentary and his catchphrase "marvellous", died in his sleep last year aged 84.
He played his last Test against South Africa in 1964 and the new coin was released to coincide with Australia's third Test against the Proteas under way in Adelaide.
Royal Australian Mint's chief executive Ross MacDiarmid said it was an honour to feature Benaud on the currency.
"The coin design commemorates his reputable career in the many layers, from the Australian cricket team captain to his renowned status in the commentary box," he said.
The collectible edition has a limited mintage of 95,929, reflecting Benaud's career achievements including balls bowled, runs scored and wickets taken.
"The Royal Australian Mint's concept for a coin depicting Richie's life was an idea enthusiastically endorsed by the Benaud family," said his wife Daphne.
"It is a quality product and we are delighted he has been honoured in this way."
A pioneer of entertaining, attacking cricket, the veteran of 63 Test matches was the first player to score 2,000 Test runs and take 200 Test wickets.
After calling time on his playing career, he moved into commentary, first with the BBC in England, where he was as well known as in Australia for his dry wit and distinctive style, and then later Australia's Channel Nine.