Umpires fear clubs & directors: Hassan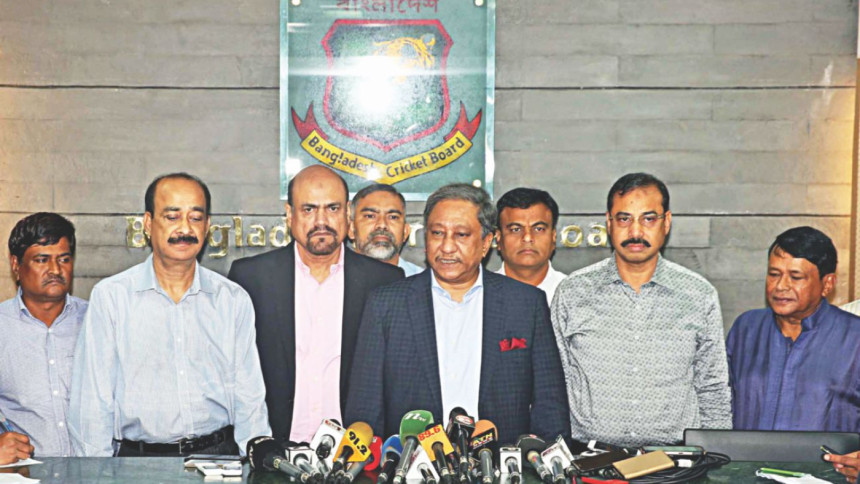 A few days ago, a second division cricket match in Bangladesh unexpectedly grabbed the attention of the cricketing world. The reason behind that of course was visible in the scorecard of that match.
A bowler had leaked 92 runs off just four balls. The bowler had bowled wides and no-balls until the game was over. Later on, the team representative told journalists that this was done in order to protest the 'biased umpiring' that had taken place in the first innings of that game.
Yesterday, Bangladesh Cricket Board (BCB) president Nazmul Hassan had a meeting with the BCB umpires committee regarding the issue and decided to bring about a few changes to the current system.
According to the changes, the board is going to place cameras for first and second division matches in the country. The cameras will assess the umpires' performance.
"If required I will bring trainers from the ICC to train and improve our umpires. However, at the same time we will assess the umpires' performance," said Hassan.
For a while, there have been talks about how Bangladesh's clubs and cricketing organisers influence umpires and how umpires are scared of various club officials. Complaints have been made against certain umpires to no avail.
"Look, forget the clubs [and] the organisers. If you want to do well in the future, you have to have a strong umpiring committee. If you remove umpires after each complaint, it won't do you any good.
"Already umpires are fearful of clubs and directors. You have to make umpires and match referees more powerful," said Hassan.
"We need a review system to assess the umpires. If you don't have that then how can you say whether an umpire is biased or is not working properly. Because of the cameras, there will be a check and balance," he added.
Furthermore, Hassan said that the Anti Corruption and Security Unit (ACSU) had already submitted a report regarding the incident in the match. But aside from that the BCB itself has formed a three-member committee to find out why exactly the bowler leaked 92 runs in four balls.
"This issue has received international coverage and that's not good for our cricket. We are taking this up seriously," said Hassan.
Apart from that, Hassan also said that BCB director Sheikh Sohel would be replacing Nazmul Karim Tinku, who unfortunately passed away last week, as the chairman of the umpires committee.