Tony Cozier no more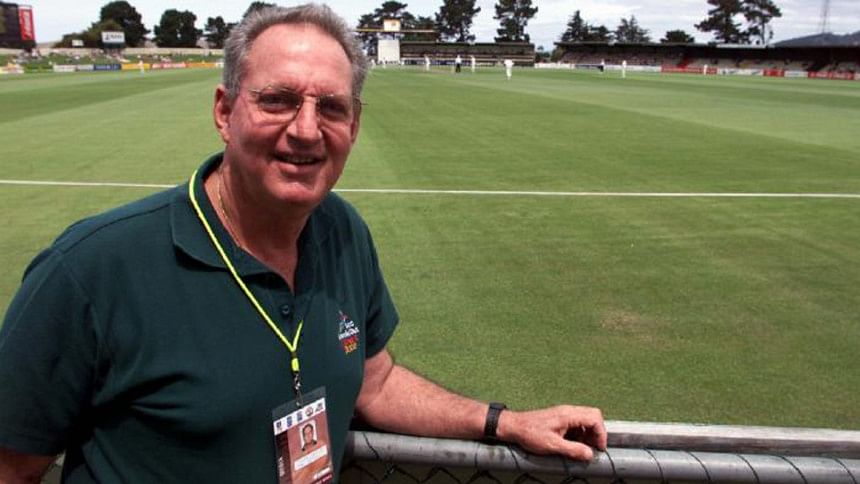 Tony Cozier, the West Indian cricket writer, commentator and journalist, has died in his home country, Barbados, at the age of 75 after an illness. He had been admitted to hospital on May 3 for tests related to infections in the neck and legs.
Cozier began writing on cricket as a teenager in 1958 and, despite never having played the game, he became one of its most distinguished voices. His last column on these pages was published on May 1.
"Deeply saddened to hear of the passing of Tony Cozier today," the ICC said on Twitter. "One of the truly great voices of cricket. A huge loss for the cricket community."
Cozier, whose father Jimmy was also a cricket writer, began his commentary career during Australia's tour of West Indies in 1965. Over five decades, Cozier grew into an accomplished media professional across mediums all over the world. He worked in radio and television, wrote books, and was published in newspapers, magazines and on the internet.
He edited the West Indies Cricket Annual between 1970 and 1991, and in 1978 wrote the acclaimed book, The West Indies: 50 Years of Test Cricket. In 2011, the MCC awarded Cozier life membership for his services to the game.
It was estimated that Cozier was among the most prolific watchers of Test cricket anywhere. Wisden in 2003 reported that he had watched 266 Tests in his 40-odd years of covering the game up to that point.
Sambit Bal, ESPNcricinfo's editor-in-chief, said Cozier was one of the most credible voices in West Indies cricket. "To say Tony loved cricket would be somewhat shallow: cricket was his life, and it was a life of great distinction. He cared for the game deeply and absolutely, and his heart bled for West Indian cricket, which he served as a broadcaster, writer and conscience-keeper for five decades. His was the most credible voice from the region and, in the last decade-and-a-half, an anguished one. He gave the game as much as he got from it and it can safely be said that he will be impossible to replace, on ESPNcricinfo and elsewhere."