Tickets sell like hot cakes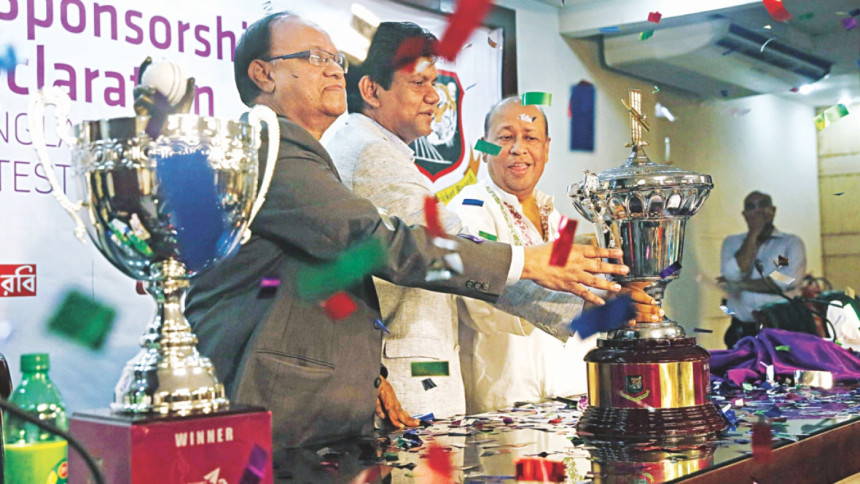 Tickets for the ODI series between Bangladesh and England were sold online through www.shohoz.com, which primarily started off as an online travel service provider and eventually branched into selling tickets for various events.
While Shohoz was officially declared as the ticketing partner of the series yesterday afternoon, tickets went on sale online as early as Tuesday night.
According to Shohoz.com's managing director, the Bangladesh Cricket Board provided the website with around 30 to 40 percent of the stadium's ticket. If one buys a ticket from Shohoz.com then the individual will have to pay a processing fee of Tk 25, aside from the 15 per cent VAT.
According to the MD of the website, the website has seen plenty of traffic since it was announced that it would be selling tickets.
According to Shohoz.com, the first bunch of tickets that they made available for sale on Tuesday night at around 11:40 pm were sold out in just 10 minutes and that there were around 20,000 unique visitors to the website between 11 and 12 pm on Tuesday.
Yesterday, the website sold the remaining tickets of the first ODI and also sold tickets for the second ODI during various periods in the day.
Aside from being sold online, tickets will also be available on match days at the stadium.
Ticket rates

Grand Stand    :                                          Tk 2000

VIP Stand    :                                               TK 500

Shaheed Mushtaque and Jewel Stands    :    TK 300

North and South Gallery    :                         Tk 150

Eastern Gallery    :                                       Tk 100