Terrific Tigers
SWINGING DOWN UNDER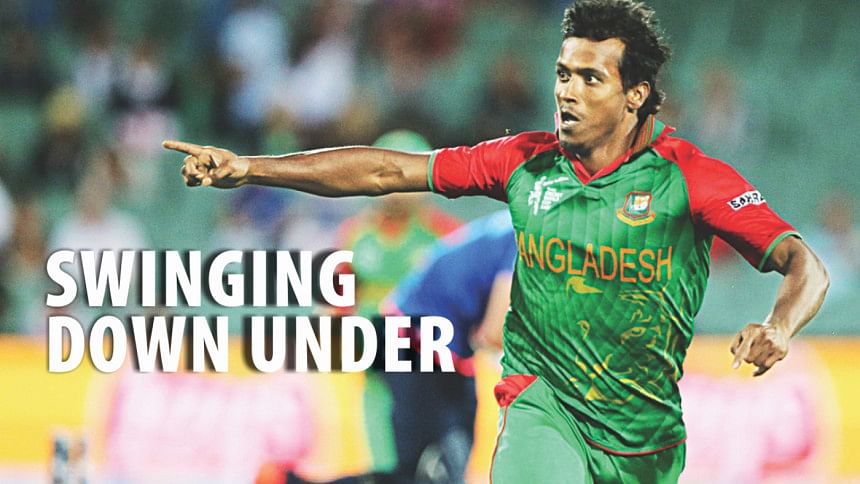 Mushfiqur Rahim is the fourth wicketkeeper to have scored a fifty and effected four or more dismissals in a World Cup match. The three other keepers are Brad Haddin, Ridley Jacobs and Kumar Sangakkara.
Mahmudullah is the only batsman to score a century against NZ in this WC. He is also the only Bangladeshi batsman to score a century in the WC , and also happens to have 2 in a row.  Bangladesh's highest totals in the World Cup when batting first (288/7) came against NZ. The Tigers were the first team to face NZ and have wickets remaining at the end of their innings in this WC.
Shakib Al Hasan and Rubel Hossain both have 4 wicket hauls in the World Cup.
Bangladesh is the only Test playing nation whose batsmen had never previously scored a WC century.